---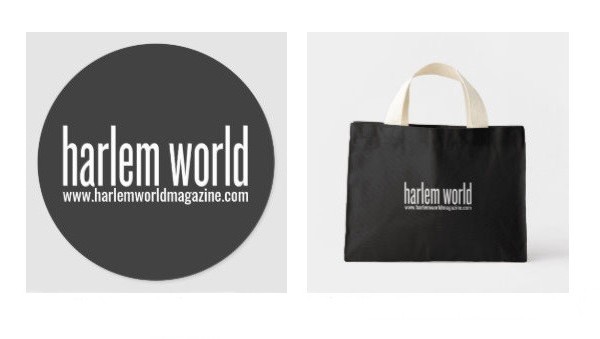 Harlem World Magazine, Inc., launches its Harlem World Shop on Zazzle.
Zazzle is an online retailer that allows users to upload images and create their merchandise, or buy merchandise created by other users, as well as use images from participating companies.Zazzle's proprietary technology enables individuals, professional artists, and major brands, including Disney and Hallmark, to create and offer billions of unique products for customers worldwide. Zazzle was founded in 1999 by Robert Beaver, and his sons Bobby and Jeff Beaver.
In 2005, Google investors John Doerr and Ram Shriram invested $16 million into the business. The site was recognized by TechCrunch as 2007's "best business model" in its first annual "Crunchies" awards and has been noted by industry experts, such as B. Joseph Pine, for its easy-to-use technology. In 2010, Zazzle was recognized as one of the "Hottest Silicon Valley Companies" by Lead411. It is based in Redwood City, CA. Zazzle.com offers digital printing, and embroidered decoration on its retail apparel items, as well as other personalization techniques and items.
Harlem World Magazine, Inc., has created a full line of merchandise by reaching into our archives of logo designs, photographs, magazines covers, sayings, quotes, and lifestyle designs and doing as the About page reads: "Calling all Harlem World Magazine fans! Take a wondrous trip into the world of Harlem World Magazine with our collection of officially licensed Harlem World Magazine merchandise! Find an extraordinary array of apparel, mugs, stationery, stickers and more featuring much-loved Harlem World Magazine gear.
From Harlem World Magazine logo to Harlem Addicts, Harlem Rowing and Harlem Queens Basketball to Harlem Murals, you are sure to find all your favorite gear from timeless Harlem World Magazine shirts and shoes. Taking a family vacation to Harlem, NY? Purchase custom Harlem World Magazine shirts for the family! Available in all shapes and sizes, you can even buy them for the entire family! Sprucing up your child's room? Browse the décor collection where you'll find some fantastical items including pillows and lamps to add to your Harlem World Magazine theme. Feel like a Harlemite and invite friends and family to the event of a lifetime with our magical Harlem World Magazine Wedding invitation collection! From Harlem NYC to Harlem Heights, we have the invitations for you.
You can complement your wedding invites with matching RSVP cards, envelopes, labels, and various wedding stationery essentials. Throwing a party for your little one? You will find all you need for your Harlem World Magazine-themed bash on Zazzle.com. From Harlem shirts and the Harlem Forever to Harlem Streets and from Harlem Streets to Little Africa, we have the perfect party gear for you. Browse the one-stop Harlem World Magazine shop now!"
CEO and founder, Danny Tisdale, stated "We've been working on this project since the middle of 2019, after looking at ways to "bring our content to life," using our archives of photographs, logos, quotes, etc., since April 2003. We've also worked with fashion designer Mychal Shaw, who said, "The products are on point with everything looks nice and professional." Tisdale continued, "this is another in each step as we look at growth organically, working with great partners from expanding through products, services, and categories, and licensing." "Our main goal this year is to provide the kind of gear our customers want, provide the best quality possible and do it a reasonable price. We want to partner with Harlem designers, visual artists, photographers, and others to create Harlem social enterprise products in the future," continued Mr. Tisdale. Style editor, Kass noted that "This site is awesome! Custom Harlem apparel and accessories at the click of a button!"
Harlem World Magazine Shop, www.zazzle.com/harlemworldgear
As we celebrate the 100th year of the Harlem Renaissance, the Harlem World Magazine Shop will assist in celebrating Harlem World Magazines' 16th Anniversary in creating its renaissance in this new year and a new decade as a brand in bringing our content to life to share with our customers.
We focus on Harlem news, lifestyle, history, and renaissance – Harlem World Magazine. We LOVE Harlem. It's a passion that drives everything we do at the Harlem World Magazine Company. Inspired by a community called the best community in the world, Harlem isn't just a place on the map. It's a lifestyle; an attitude. It's that place where we all connect with our state of mind when we need to unwind, plug-in and celebrate life.
If you have any questions do not hesitate to contact us at harlemworldinfo@yahoo.com.
---