---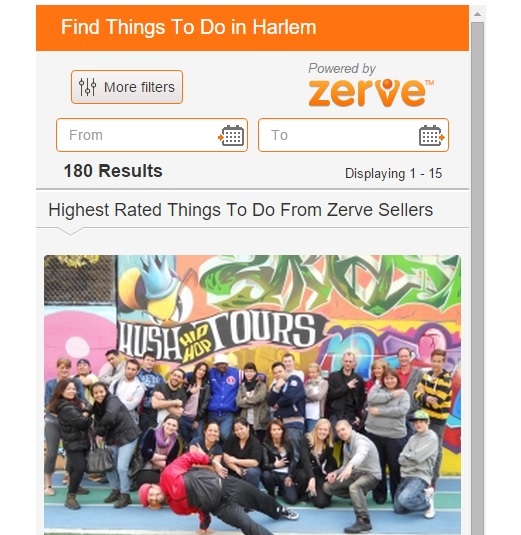 We wanted to officially announce our new partnership with Zerve.com. Zerve.com find things for you to do in Harlem, around the United States and around the world.
As the #1 site In the world for all things Harlem, Harlem World Magazine find things to do in Harlem for our over 35 thousand weekly fans around Harlem, around the world.
Our partnership allows us both to work towards our mutual goal of creating a place where readers like you can plan your event itinerary in Harlem, New York ​
What's great, is that it only takes three steps:
Step 1. Go to the HarlemWorldMag.com tab bar, hover over it, then click on the Things To Do tab (see below):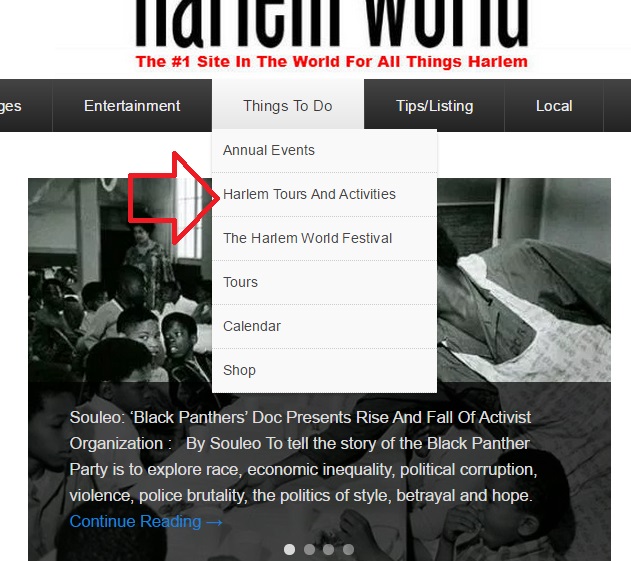 Step 2. Scroll up and down page the Harlem Tours And Activities Zerve.com widget to peruse over 175 different popular tours, cruises, pub crawls and other attractions in Harlem.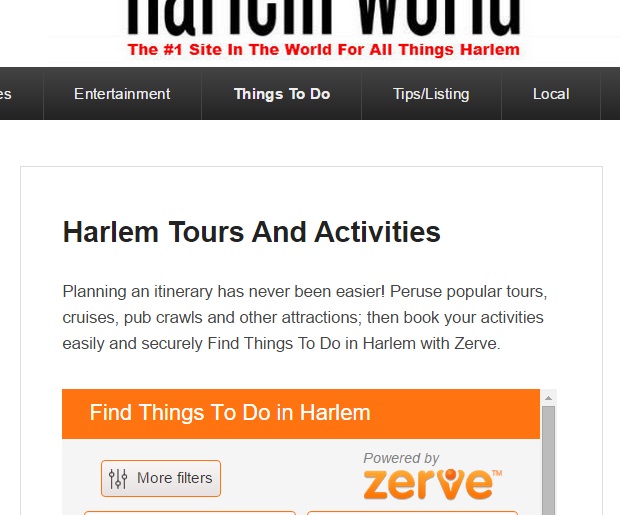 Step 3. Select the offer you want, then click on the activity and purchase a tickets easily and securely.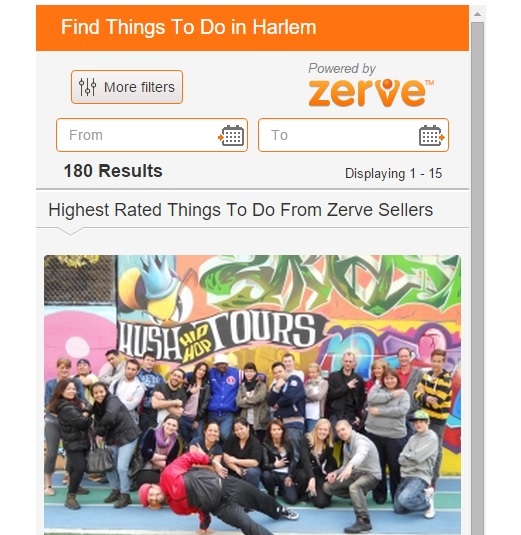 Stay tuned for Harlem World Magazine Harlem Experiences And Tours coming soon.
Also, if you would like for Harlem World Magazine to sell tickets to a weekly, monthly, etc., event you have created do not hesitate to contact us at harlemworldinfo@yahoo.com.
---