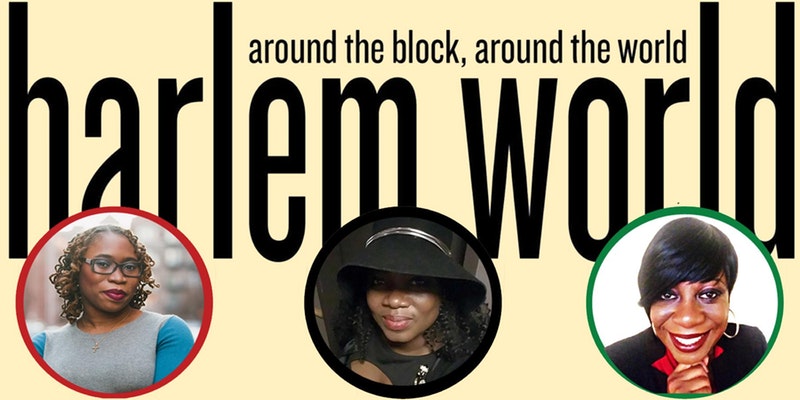 Mark your calendars for Saturday, December 16, 2017, Harlem World Magazine, presents its first annual Holiday Reading and Discussion in celebration of Harlem for the holidays.
Participants include:
Host, Eartha Watts Hicks, Harlem World Magazine editor-in-chief and award-winning author/publisher of Love Changes.
Nigeria Lockley, Phyllis Wheatley award-winning author/publisher and talk show host).
Michelle 'Big Body' Cottino, best-selling author, radio personality and brand ambassador.
Harlem World Holiday Reading And Discussion
For information, questions, Open-Mic sign-up or to RSVP email to Earthatone@gmail.com – Deadline: December 15th, 2017, 12 pm EST.
This Reading/Discussion will be held at CALABAR IMPORTS, Harlem eclectic boutique space, showcasing fashion, arts, and accessories, created by artists an designers of the Africa diaspora, curated by Atim Annette Oton.
Admission $10 Get Tickets HERE
Refreshments will be served.
Books will be available for sale.
Contact us for marketing and sponsorship of the event.
Saturday, December 16, 2017, 6:00-8:00 pm EST
Calabar Imports Harlem, 2504 Frederick Douglass Blvd. (at 134th St.), Harlem, NY 10030
A portion of the proceeds to benefit Harlem World Cares where we're training the next generation of journalist. When giving this holiday season, consider supporting Harlem World Cares: Harlem World Cares
---
---
Related Articles