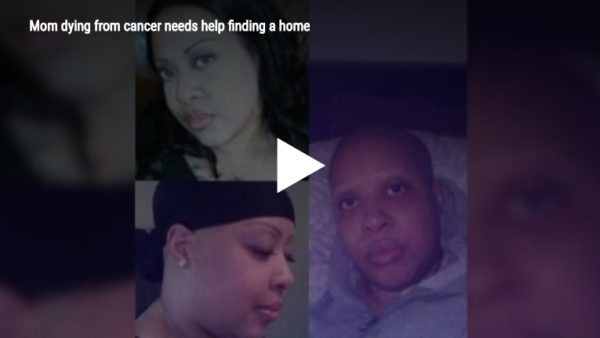 A 43-year-old Harlem woman is dying of stage four ovarian cancer and she has nowhere to live.
Violet Rittenhour says her doctor gives her maybe six months. She needs to be near her doctor.
"I have three college degrees.  One from Columbia university and two from NYU.  I've been working since I was 13.  I put myself through college," said Rittenhour. "No one could have told me this was going to be my life."
While Rittenhour says she worked as a parent advocate for ACS for over twenty years, an ACS spokesperson says they do not have any record of Ms. Violet Rittenhour being an ACS employee.
Rittenhour says she has to reapply to the city every ten days to prove she needs help. It's a grueling process for a dying woman.
"I'm at my wits end," she said. "I've never been in the shelter system.  Its been the hardest thing in my life.  It stripped me of my dignity.  I know what's happening to me is wrong."
A Department of Homeless Services spokesperson says, "We are reviewing this application to determine eligibility for shelter. In all instances we require complete information to determine shelter eligibility, including housing history and documentation to verify medical conditions to ensure we're connecting clients to the most appropriate services. In this case new information was provided in this week and we are still awaiting further information to make our determination. In the meantime this client is receiving shelter and will continue to receive shelter."
If you have a story reach out to Monica Morales on Facebook at monicamoralestv
Via source
Related Articles
---
VIDEO
---
"We re-imagine, recreate, and redeem cultural omissions and misrepresentations of Blackness, for the culture. ...." This post is made in partnership with British Pathé.