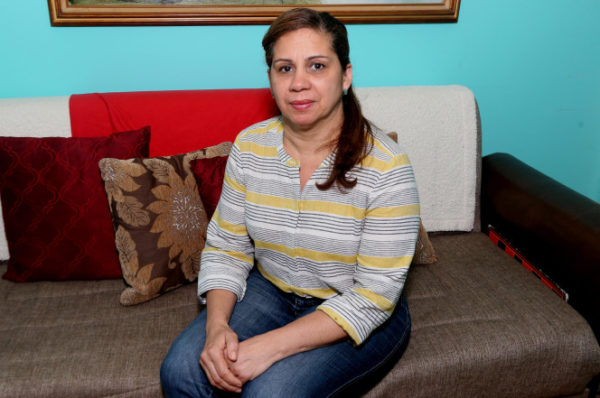 A Harlem mom was diagnosed with an aggressive cancer, underwent disfiguring surgery to have her left breast removed and had additional procedures to deal with complications — only to learn she never had the disease in the first place.
"I didn't know whether to smile and thank God I didn't have cancer or cry because I've been through so much," Eduvigis Rodriguez, 51, told The Post.
Rodriguez's nightmare began after she felt a lump in her breast and had a biopsy done at Mount Sinai Beth Israel Hospital, she says in a medical-malpractice suit.
It turns out she had a condition known as sclerosing adenosis — benign extra growth tissue in the breast lobules — but hospital pathologist Dr. Jean Marc-Cohen misinterpreted her biopsy results, according to the civil suit, filed in Manhattan Supreme Court.
Marc-Cohen, the suit says, mistakenly determined that Rodriguez had infiltrating ductal carcinoma, the most common form of breast cancer.
Rodriguez was then sent for surgery at Lenox Hill Hospital — and the error was only compounded there, the suit says.
Lenox Hill has had a procedure in place since 2012 that requires all pathology reports done by other institutions to be reviewed by its own medical staff before authorizing major surgery, such as a mastectomy, the court papers say.
Such a review allegedly never took place.
But Rodriguez's surgeon, Dr. Magdi Bebawi, still signed a Lenox Hill form before surgery that read, "I certify that outside pathology slides have been reviewed by the hospital's pathology department," the suit says.
Bebawi performed the mastectomy on Rodriguez in April 2015, court documents say.
The mistake was discovered only when pathologists at Lenox Hill were doing routine postsurgery testing on the tissue of the removed breast and found no cancer in it.
---
---
Related Articles