---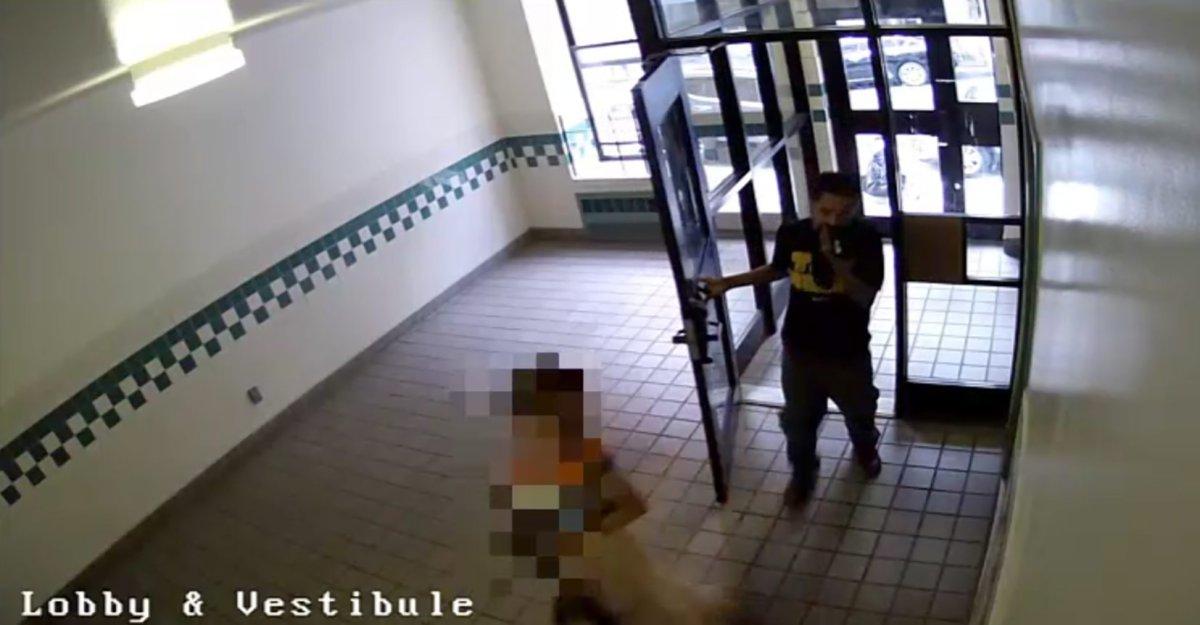 Police are hoping video footage will help catch a creep who tried to rape a woman in her East Harlem stairwell.
The man followed the 31-year-old woman as she walked into her building, near E. 102nd St. and Park Ave., at 7:15 p.m. Monday and tried to tug down her skirt as she climbed the stairs to her apartment, police said.
She fought back and he ran off.
Video shows the man, wearing a black shirt with a yellow logo, holding his pants with one hand as he walks into the building. He can be seen running down a small flight of stairs.
More video, recorded after the woman fended him off, shows the man briefly talking to another man in the vestibule as he tries to flee the building.
Cops said the woman asked the second man to call 911, but he held up his hands and said he had no phone. The suspect implored both the bystander and the victim not to call police.
Police describe the perv as a Hispanic man, about 18 years old, 5-foot-5 and 130 pounds. Cops have also released a photo of a shirt similar to the one the suspect wore.
Anyone with information is asked to call Crime Stoppers at (800) 577-TIPS.
Via source
---