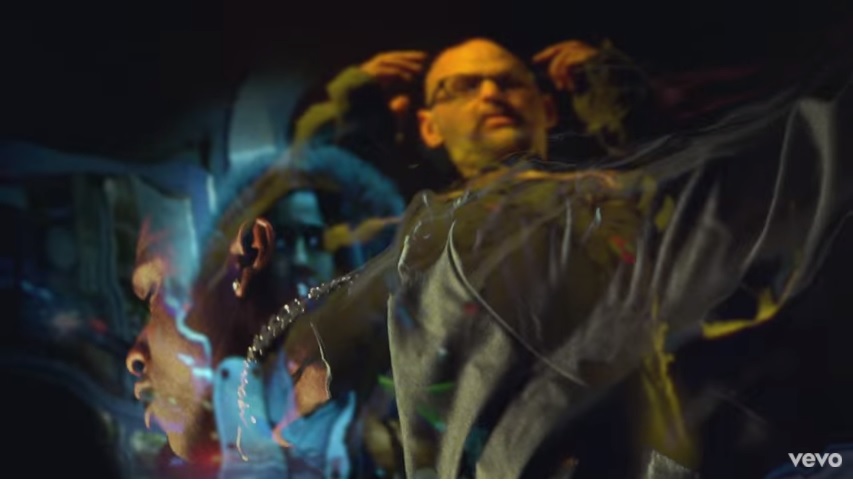 Noisey Vice reports that ready for some strange news? Harlem man A$AP Rocky's new single features another Harlem guy Moby. This isn't clickbait: Richard Melville Hall, the nineties electronica icon who makes music as Moby, actually features on Harlem rapper A$AP Rocky's new single! And y'know what? It kinda slaps. Taken from Rocky's new album TE$TING, "ASAP Forever" finds him rapping about A$AP Mob and talking about their success, delivering lines like "A$AP boys came with the flame" over an airy sample of Moby's "Porcelain," lifted from his 1999 breakthrough Play. Listen to the track:
In a very cute side note, Rocky mentions that he and his romantic partner "kiss to Frank Ocean and Blonde," which is, frankly, adorable. It's nice to know that Rocky likes to pash while listening to Frank just like the rest of us. The second half of "ASAP Forever" is just a remixed version of "Porcelain," with a new female vocal laid over the top of the song's original vocal. It's unknown as to whether Moby did additional production work on this version. In case you haven't heard "Porcelain", you can listen below:
Related Articles
---
VIDEO
---
"We re-imagine, recreate, and redeem cultural omissions and misrepresentations of Blackness, for the culture. ...." This post is made in partnership with British Pathé.