---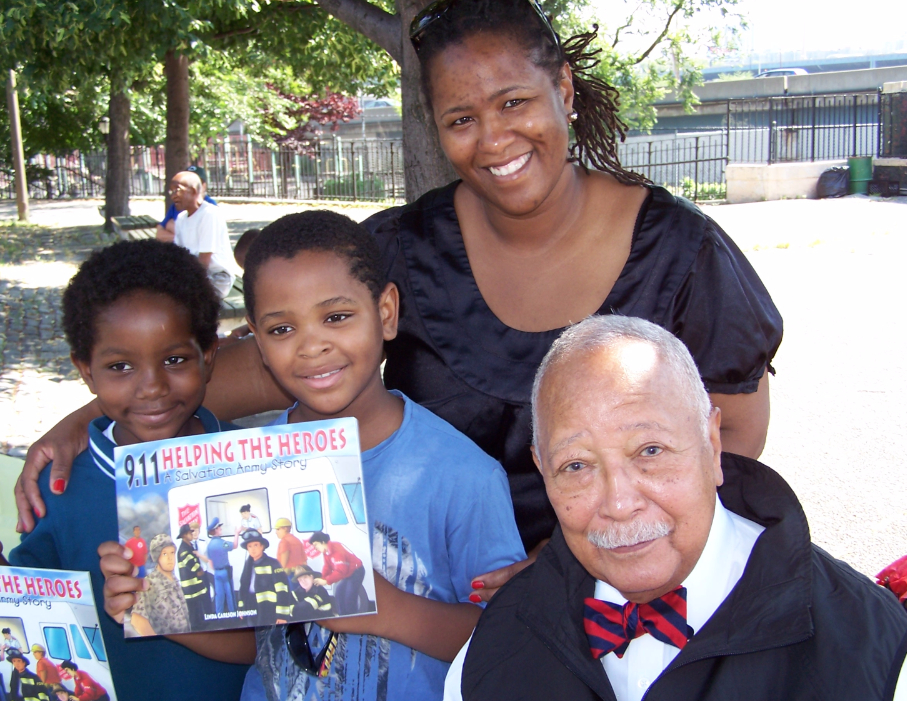 Mayor Dinkins is excited about sharing the program kick-off birthday celebration with friends and families on July 11th.
Your presence will help ensure that this will be an outstanding season and memorable experience for the children and their families. DDTC was founded six years ago to honor New York's first and only black mayor, and the contributions he made to the tennis world.  DDTC members are all community volunteers who coach children through tennis drills and instruction and exercises that serve to improve and reinforce reading skills.
Many DDTC members are residents of the Harlem neighborhood where this park-based program is located and have extensive experience as teachers, school administrators, and professional tennis coaches.  DDTC members, lead by our good friend, Sam Penceal, have been hosting this successful reading and tennis program annually at Fred Johnson Park (gingerly known as "the Jungle" in Harlem) for many summers.  These Harlem tennis courts are hallowed ground and served as practice courts for some of the most famous black tennis players, including Althea Gibson, Arthur Ashe and James Blake.
Please come out to join us on July 11th, or any Saturday through August.
The free reading and tennis clinic for children under the age of 11 and their parents will be conducted on Saturdays from 9:00 – 11:00 am.
Tennis racquets, balls, and books are supplied.  Registration and parent participation are both required.
Call:646-532-9052 or click:http://www.eventbrite.com/e/free-10-and-under-family-tennis-reading-program-tickets-17203385790 to register.  Registrants should include:  parent's name, address, phone number, email address, child's name, age, gender and t-shirt size.
For eight consecutive Saturdays, beginning July 11 and ending on August 29, 2015, children  will be given the opportunity to polish their tennis game while practicing reading skills with their parents provided by Sam Penceal and the volunteers of the David Dinkins Tennis Club (DDTC) at the Jungle Tennis Courts in Harlem this summer. To register: http://www.eventbrite.com/e/free-10-and-under-family-tennisreading-program-tickets-17203385790 or call: 646-532-9052
Fred Johson Park, 150th St and 7th Ave, Harlem, NY, New York, NY 10039
Related Articles
---