---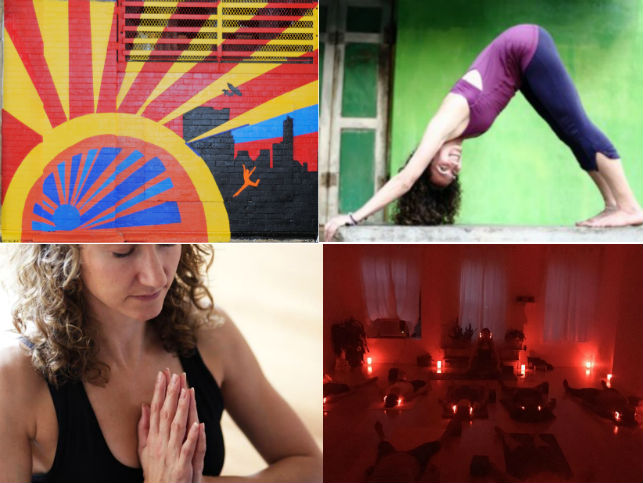 Harlemites and New Yorkers looking for something to do next week can head to Harlem for a free, one-of-a-kind Yoga with Headphones event. The event is a collaboration between Uptown Grand Central, Harlem Fashion Week, Harlem Yoga Studio, and SoundOff Headphones.It was designed to support rebuilding efforts to the space beneath the Metro-North Station in Harlem, and bring the community together.
The event takes place Thursday, September 8th, 2016 at 6:30pm.
Held at The Plaza at 125th Street, attendees will experience – for the first time – solitude in what is one of the noisiest public spaces in Manhattan.
Participants will enjoy a live yoga class, complete with white noise all via SOUNDOFF Headphones that is uninterrupted by the chaos of the city – a total oxymoron of what might be expected at Uptown Grand Central. Class will be led by Erica Barth, co-owner of Harlem Yoga Studio and Lauren Solomon, and is intentionally scheduled to take place in front of the Harlem Sunrise mural. The mural was designed by youth artists and represents a rebirth of the community.
Related Articles
---