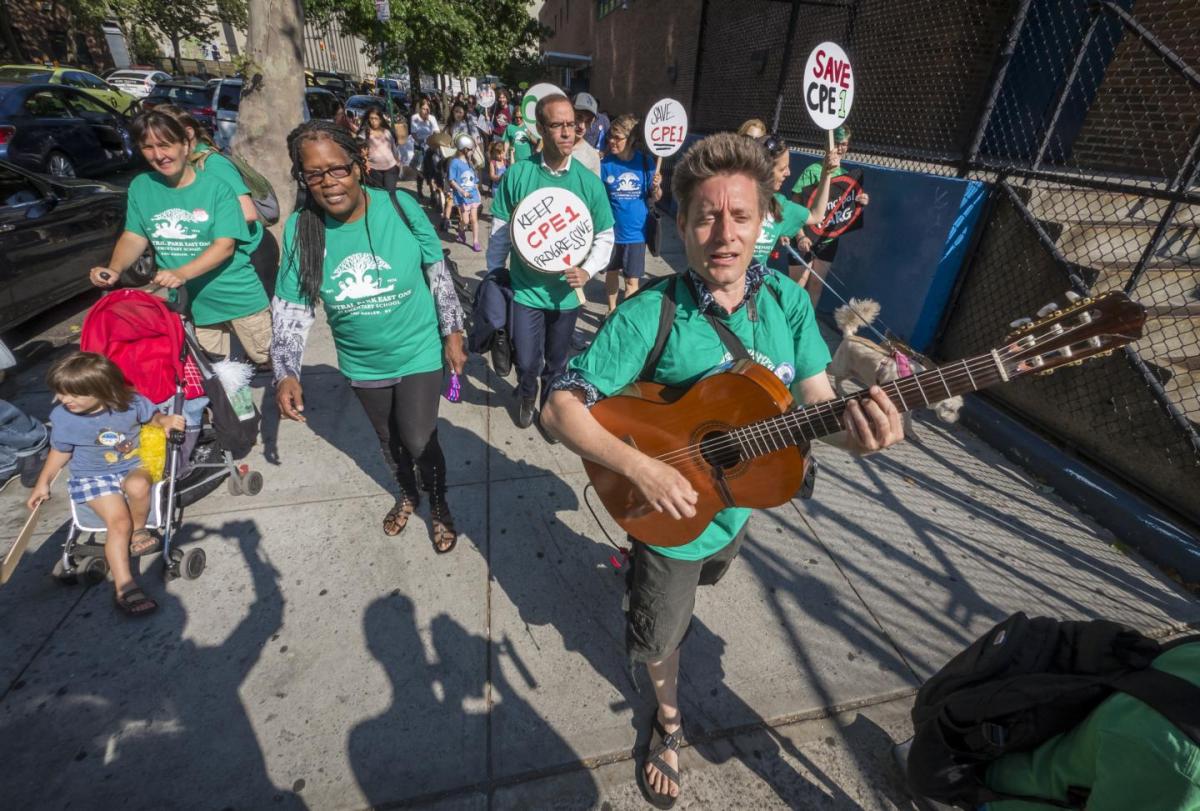 Angered that a new principal has abandoned their school's progressive approach to learning, dozens of students, parents and educators staged a raucous classroom walkout from an East Harlem elementary school Friday morning.
The protesters at Central Park East I said the school's freewheeling ways are threatened by Monika Garg, who was installed as principal in 2015.
Garg's critics said she's trashing the school by forcing standard lessons on classes, bringing in new families who don't embrace liberal values and taking revenge on those who disagree with her.
Kenya Dilday, 47, of Harlem, whose daughter attends the 42-year-old school, said Garg, "in one year … has nearly destroyed Central Park East."
"She only values the needs of certain children, and she's just not a competent principal. We need her out," said Dilday, one of about 40 demonstrators who turned out Friday.
While the walkout was just the latest in a series of rallies by parents and educators who want Garg removed, city education officials said they're working to ease the situation.
Garg, who has worked in city school since 2003, did not return calls for comment.
Via source
No related posts found...