---
The Harlem Swing Dance Society ("THSDS") is leading a dance renaissance in Harlem, the birth place of the lindy hop and swing.  THSDS's motto is "Come Back to Where It All Began," and for those of you who don't know the lindy hop and swing dance originated in our beloved Harlem at the "World's Finest Ballroom," the legendary Savoy Ballroom.  The ballroom was 10,000 square feet in size, was on the second floor and a block long.  The basement checkrooms could serve up to 5,000 people with ease.
Before Delano Village housing complex was constructed and recently renamed Savoy Park by its current owners, the Savoy Ballroom took up an entire block on Lenox Avenue in between 140th and 141st Streets at 596 Lenox Avenue.  The luxury ballroom was operated for 32 years, from 1926 to 1958 and was extremely popular from the start because it on of the first racially integrated public places in the country.  Just imagine that on opening night they had to turn away 2,000 people.  The ballroom did not go dark a single night of the week.  The staff of 90 permanent employees included musicians, waiters, cashiers, floor attendants, hostesses, porters, administrative assistants and bouncers who previously workers as boxers or basketball players that wore tuxedos.  No man was allowed in who wasn't dressed in a jacket and tie and it was populated by Harlem's most beautiful women dressed to the nines.  About 700,000 people visited the ballroom each year. "The home of the happy feet" had to be replaced every 3 years due to its constant use.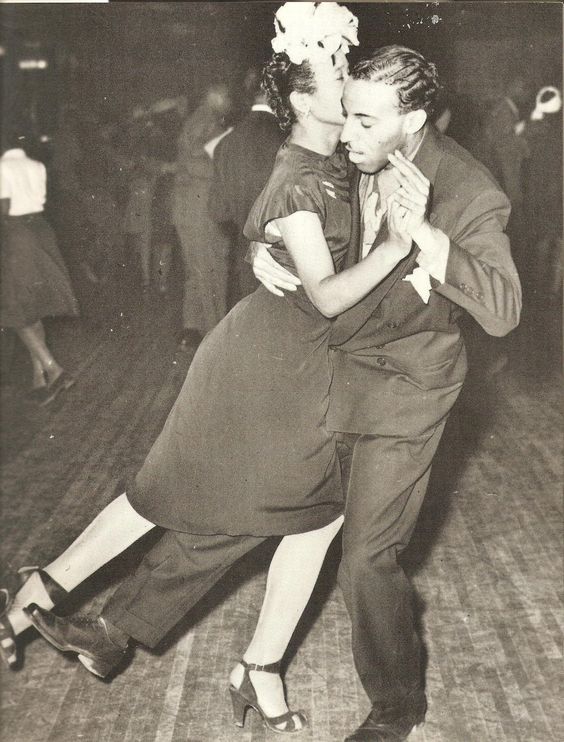 Music flowed all night long because the ballroom had a double bandstand that held one large and one medium sized band so when one band stopped player the other began.  Many dance fads were launched from the Savoy that swept the world in response to changing music trends and professional dance troupes got started at the Savoy.  The late Loretta Abbott, Mama Lu Parks Dancers and Gregory Waco Arnold just to name a few contributed to its appeal in foreign countries.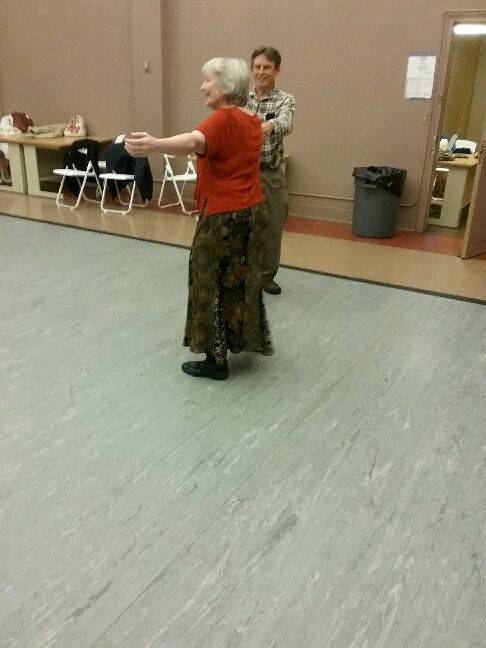 The Savoy held a yearly dance festival called the Harvest Moon Ball featuring lindy dancers.  The professional Lindy-hoppers ruled on the 141st Street side of the ballroom and every serious lindy hopper awaited the nightly show time.  The two dances that still live on today is the lindy hop and swing dancing.  People of all colors and nationalities are performing a dance that was created here in Harlem, and the Harlem Swing Dance Society looks to increase Lindy-hoppers numbers in Harlemites young and old.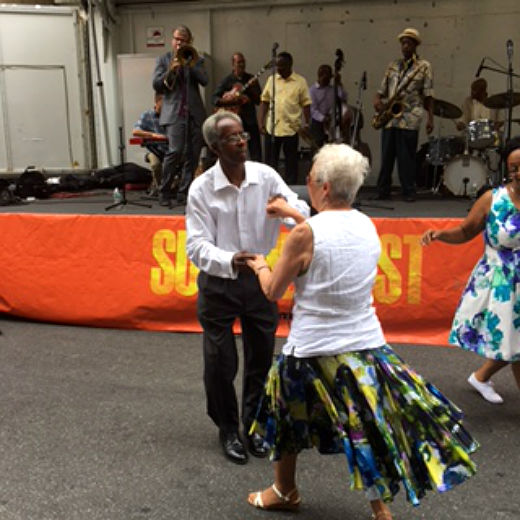 Every Tuesday evening THSDS host a one-hour dance class starting at 7 pm at the Joseph P Kennedy Center located at 34 West 134 Street in between Lenox and 5th Avenues (enter through W. 135th Street).  The two instructors Craig and one female Tamisha live in New Jersey and they are so committed to teaching others that they travel to Harlem each week to teach classes.  The class is free for people 18 years old and under (12 years old and younger must be accompanied by an adult) and $7.00 for adults over 18 years old.  No partner is necessary and you can just drop, pay the fee and join the fun.
THSDS's 2016 Summer Youth Program enriched the lives of youth about Harlem's rich jazz dance culture.  The program consisted of an hour of book reading and storytelling about Harlem and its dance history along with film clips, a dance lesson and other resources for them to check out further to go away swinging on their own.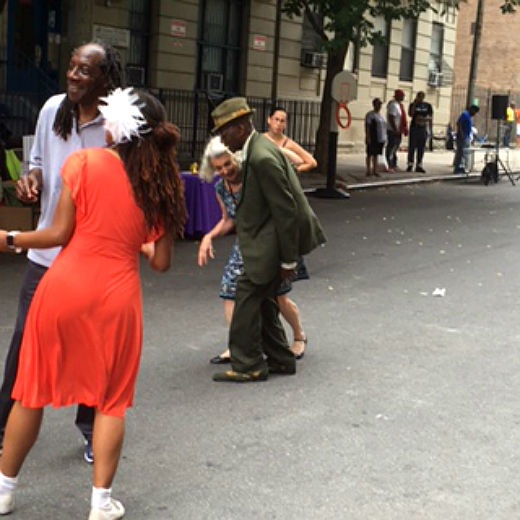 Lindy hoppers and swing dancers can be seen almost every Wednesday evenings at Grant's Tomb and Friday evenings at the amphitheater at Marcus Garvey Park during July and August at Jazzmobile's Summerfest concerts.  Young and old, and people of all colors: black, brown, yellow and white are up and strutting their stuff.  It makes me wish I would have paid more attention when my late mother was trying to show us how to lindy hop.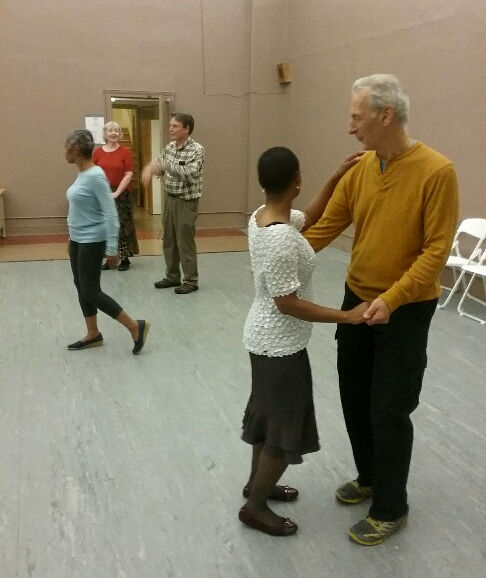 I spoke to Barbara Jones, a leading member of THSDS about the possibility of the group sponsoring classes during the day time hours as an after school activity and/or for seniors who don't like to be outside after dark as well as hosting classes on another night like Monday, Wednesday or Friday evening.
To do so they need people to call 347-709-7022 or email them at theharlemswingdancesociety@gamil.com to express an interest in taking classes and/or signing a loved one up for classes.  Young and old we all need to do some form of exercise and dancing for one hour surely fits the bill and is fun.
Click here to find more Harlem history.
_______________________________
Related Articles
---