---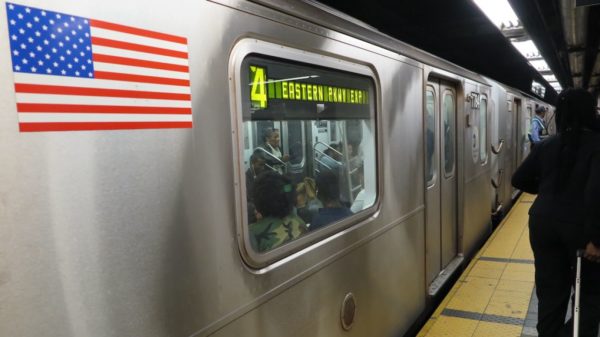 The MTA is dialing in, a full two years ahead of schedule. Gov. Andrew Cuomo announced Thursday that cell phone service and Wi-Fi will be available across nearly all underground stations by Monday in response to his directive at the beginning of 2016 to accelerate the project."By bringing Wi-Fi and cell service underground ahead of schedule, we are reimagining our subway stations to meet the needs of the next generation," Cuomo said in a press release. "This will better connect New Yorkers who are on-the-go and build on our vision to reimagine the country's busiest transportation network for the future."
Transit Wireless spent "well over" $300 million to install WiFi two years ahead of schedule and cell phone coverage from all four carriers — AT&T, Sprint, T-Mobile and Verizon Wireless — one year ahead of schedule.
Almost every station in the city already has service, with Clark Street on the 2, 3 line in Brooklyn Heights as the final station set to go live Monday.
Four stations, which are either currently under renovation (South Ferry) or about to start a renovation (Prospect Avenue, 53rd Street and Bay Ridge), will immediately come online after the renovation is completed.
Over the course of the project, Transit Wireless installed: 120 miles of fiber optic cables to transport signals between stations and base station hotel data centers; 4,000 antenna connection points; and 5,000 Wi-Fi access points.
Transit Wireless and the MTA will share revenue from the network's services, the governor's office reports.
The announcement comes shortly after the Second Avenue Subway opening.
Now that you can connect to Wi-Fi while waiting for your train, you should subscribe to our morning newsletter! Just choose your neighborhood on this page, enter your email address and you're set. Once you sign up, you'll receive one email per day, between 6:30 and 7 a.m., containing the five most important local stories of the moment. We'll also send you news alerts throughout the day when local news breaks.
Harlem World Magazine File Photo and text from source.
Related Articles
---