---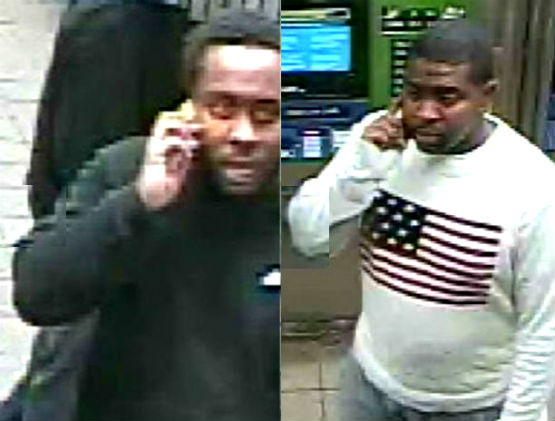 Patch reports that the NYPD is trying to identify two men wanted in connection with a violent mugging in a Harlem subway station, NYPD said.
A 20-year-old man was standing near the turnstile area in the East 116 Street and Lexington Avenue subway station around 1 a.m on February 24, 2018, when he was approached by two unknown men, police said. The men punched and kicked the 20-year-old multiple times before stealing his iPhone and necklace, police said.
The victim was waiting inside the train station to meet up with another person before the attack, police said.
Police recently released photos of the two suspects (seen above).
Anyone with information is asked to call the NYPD's Crime Stoppers Hotline at 1-800-577-TIPS (8477).
Related Articles
---