---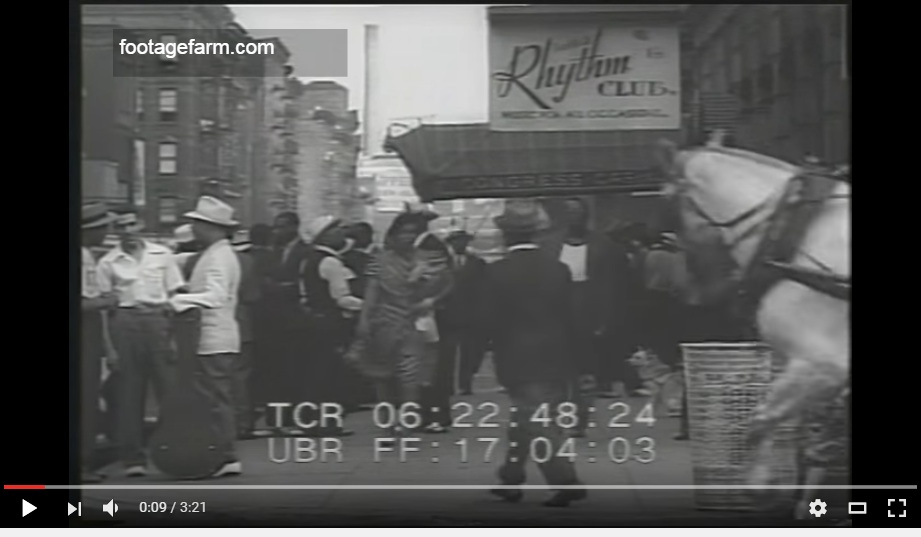 As usual a busy Harlem day with a woman walking away from camera toward crowd outside of the Rhythm Club. A horse and wagon past in front of the camera from the right side, a fire truck in street as people watch, as traffic past and two police officers watch.
Here's the rare footage:
The day continues with people watching loading of ladders and back out. It's storefronts and traffic between camera and sidewalk busyness. A West 130th Street Harlem Seafood sign, woman selling scarfs and a woman selling ices on the sidewalk, as Harlemites past posters and furniture for sale on sidewalk.
Via Youtube
Related Articles
---