---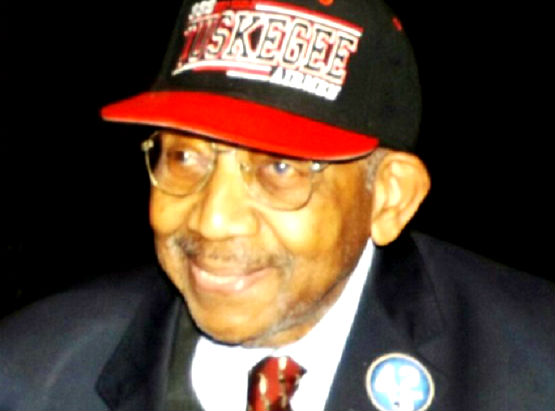 By John Burnett
In late April, the tree-lined block of 136th Street in Harlem, NY was co-named to honor the life and legacy of Tuskegee Airman Dabney N. Montgomery. The event was attended by community residents, elected officials, leaders of non-profit organizations and media to include the mistress of the ceremony, Cheryl Mills—Anchor, Reporter NY1 News.
Montgomery proudly served as a ground crewman of the renown Tuskegee Airmen—an integral unit that helped to procure victory for America in WWII. As a Private First Class, Montgomery was honorably discharged from the US Army with a Good Conduct Medal, World War II Victory Medal, Honorable Service Medal, Driver and Mechanic Medal and two Bronze Star Medals.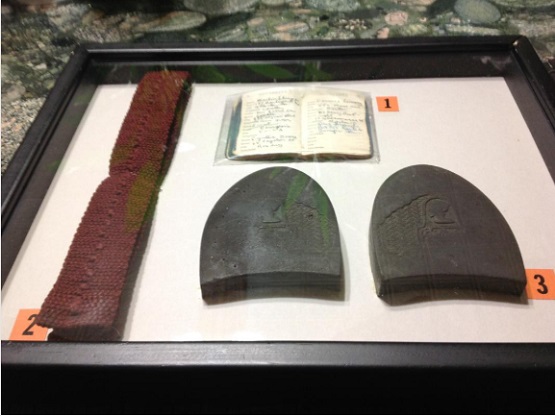 Montgomery's service in the Army was the starting point of his legacy. He humbly served as one of Rev. Dr. Martin Luther King Jr's bodyguards and was an activist in the Civil Rights movement. He was an outspoken person who tirelessly marched for freedom. Montgomery donated the heels of the shoes that he wore during the march from Selma, AL to Montgomery, AL to the Smithsonian Institute's National Museum of African-American History and Culture.
His call to action amid the movement was sparked by a divine calling. As he explained, he heard a voice that said, "when the laws of the state conflict with the conscious of man, then the laws of the state must be peaceably broken."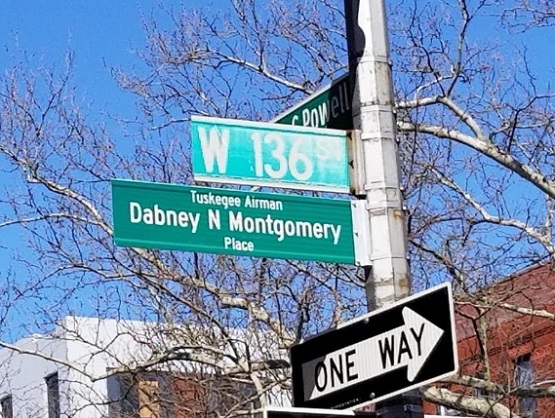 Montgomery lived to the ripe age of 93. He served his country and the Harlem community in so many ways that are cherished, but he also bequeathed an exemplary body of service that fought for freedom, justice, and equality for us all.
Photo credit: 1) General Picture with Montgomery in Tuskegee Airmen hat (Photo Credit: Ameila Montgomery) Amelia is his widow. 2) Shadow Box – The heels of his shoes donated to NMAAHC (Photo Credit: John Burnett) 3) Picture of street sign (Photo Credit: Lijhuan Monique Scarborough).
Related Articles
---