---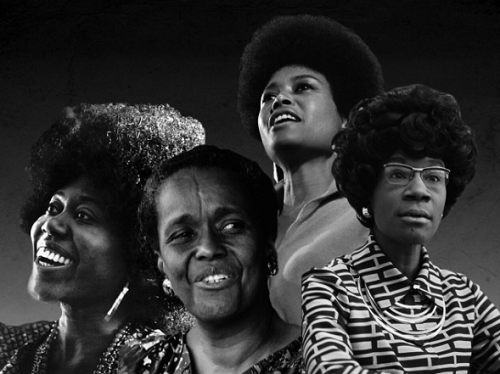 Harlem Stage, the legendary uptown venue that for over 30 years has promoted the creative legacy of Harlem and artists of color from around the corner and across the globe, is proud to present its Spring 2018 season of performances. The season is curated by Monique Martin, newly appointed Director of Programming for Harlem Stage and features artists as #Disrupters, who take creative risk. They reflect the times via a range of artistic genres, offering audiences the chance to experience legendary performers and rising stars.
In March 2018, Harlem Stage, in partnership with the National Black Theatre and Carnegie Hall will present "Mothers of the Movements ," a celebration of the contribution of Black women pioneers from the Civil Rights and Black Arts movements. "Mothers of the Movements" is a two-part series that will take place in both Harlem-based institutions. The performance is part of Harlem Stage's signature music series Uptown Nights, which presents top artists in an intimate setting and a part of National Black Theatre's Communication Arts Program used to advocate and promote alternative learning within the field and community
On March 9th at 7:30pm at Harlem Stage, longtime Lincoln collaborator, Marc Cary will re-imagine the seminal album, "We Insist! Max Roach's Freedom Now Suite," with Terri Lyne Carrington, Reggie Workman, Sameer Gupta, Edmar Colón, and other surprise guests.
On March 12th at 7:30pm, for the second part of the series, the National Black Theatre will present "The Black Woman: She Does Exist," an evening of newly commissioned work that was inspired and in response to seminal texts written by Black women artists and activists of the 60's such as Dr. Barbara Ann Teer, Ella Baker, and the women of SNCC. These new works are being created by the next generation of vital Black women voices; writers Mfoniso Udofia, Chisa Hutchinson, Ebony Noelle Golden and ensemble. Seeking to strengthen the bonds between past and present, and in addition to the newly commissioned work, NBT has gathered pioneering Black women legends of the theater community to perform the original texts.
"Mothers of the Movements" is presented in collaboration with Carnegie Hall's festival, "The '60s: The Years that Changed America," which is a citywide festival that reflects on the turbulent spirit of the '60s: the quest for civil rights, equal rights, and social justice. The festival runs from January 14 – March 24, 2017.
Ticketing Information
March 9, 2018, 7:30 PM
HARLEM STAGE GATEHOUSE, 150 Convent Avenue (at West 135th Street)
Tickets: $20 https://www.harlemstage.org/events-list/2018/3/9/carnegie-hall-1960s-project-mothers-of-the-movement
March 12, 2018, 7:30 PM
National Black Theatre, 2031 Fifth Avenue (National Black Theatre Way)
Tickets: http://www.nationalblacktheatre.org
---