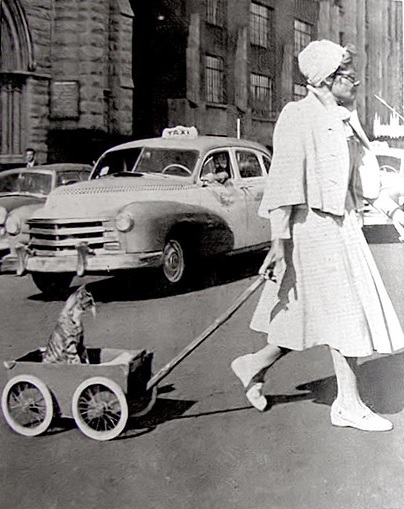 A great photograph of Harlemite Dorinda Ford and a great story in Jet Magazine from February 9th, 1956.
The article reads:
Known around Times Square as New York's fabulous feline, 11 month-old tiger cat Bibi relaxes in her special-built carriage as her owner, Miss Dorinda Ford, takes her for a pleasure ride.The Texas born spinsters alone with Bibi in a Harlem apartment.
As they say "there are a million stories" in Harlem.
Related Articles
---
VIDEO
---