---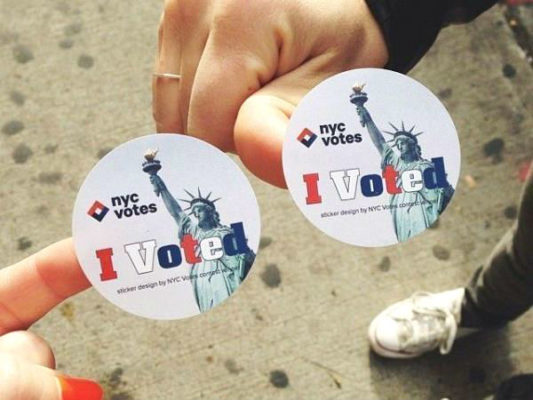 Harlem's game of political musical chairs comes to an end Tuesday. Voters elected Democrat Brian Benjamin to serve as the new State Senator for New York's 30th District — which spans most of Central Harlem and parts of West Harlem, East Harlem, the Upper West Side and Washington Heights.
The special election is the result of the chain reaction started when Inez Dickens vacated her seat in the city council after winning the race for the 70th State Assembly District. A special election was held for Dickens' vacated City Council Seat, won by incumbent State Senator Bill Perkins.
Democrat Benjamin faced off against Republican Dawn Simmons and Reform Party Candidate Ruben Vargas for the 30th Senate District. Benjamin collected 91.2 percent of the vote (7,509 votes) compared to Simmons' 2.7 percent (223 votes) and Vargas' 2 percent (165 votes), according to the New York State Board of Elections.
Benjamin will sit with the main-line Democratic conference in the Senate, not the breakaway Independent Democratic Conference. Benjamin's election to the Senate gives Democrats a numerical majority, but the chamber will remain under Republican control due to the IDC.
"I will go to Albany and work as a proud Democrat, fighting for our families. I will ensure that the culture, character and integrity of our neighborhoods are protected."
Benajmin was favored to win the special election. Since the 30th State Senate District was re-drawn in 2012 it has always been controlled by a Democrat. In 2016, Bill Perkins beat Republican Jon Girodes with 95 percent of the vote.
Benjamin also picked up key endorsements from city and state politicians, such as Governor Andrew Cuomo and Mayor Bill de Blasio, and from various unions.
Simmons, running on the Republican line, described herself as a "moderate Republican in a heavily democratic district." Despite being outnumbered in the district, Simmons made the point that her status as a Republican could come as an advantage in the State Senate.
"One issue my predecessor had was that he was in the Senate minority and could not get bills passed. As a Republican I will be in the majority HOWEVER, I will work with both Republicans AND Democrats to get the 30th State Senate District resident's needs met," Simmons said in a Facebook post outlining her policy priorities.
Among Benjamin's most notable policy stances is a proposal to accelerate the closure of Rikers Island. After de Blasio announced a plan to close Rikers in 10 years, Benjamin unveiled a proposal that would close the infamous island prison in 3 years.
"The impacts of Rikers Island and the city's mass incarceration policies on our communities here in Harlem cannot be overstated," Benjamin said in a statement. "That is why it can and must be closed far sooner than the ten year timeline the city has proposed."
Benjamin previously served as the chair of Community Board 10 and as a real estate developer at Genesis Companies.
Photo by Lauren Manning via Flickr/Creative Commons. Via source.
---