---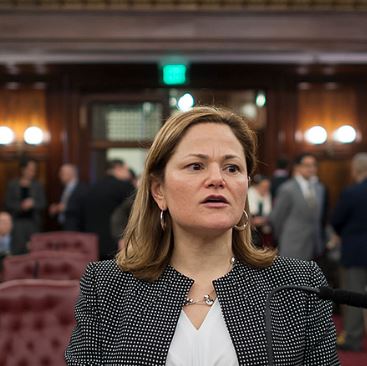 The [easyazon_link identifier="1628872764″ locale="US" tag="harlemworld-20″]New York City[/easyazon_link] subway serves 6 million riders on a daily basis. In the past few months, the system has experienced numerous power failures, equipment malfunctions, and derailments. These incidents are becoming far too common to be accepted as the new status quo.
MTA Subway Stations From Harlem To Hollis Could Be Renamed After Estée Lauder, MasterCard, And MoreDozens of MTA subway stations could soon share names with corporate sponsors under a new "adopt-a-st…Jul 28 2017harlemworldmag.com
The [easyazon_link identifier="B017N6PM74″ locale="US" tag="harlemworld-20″]MTA[/easyazon_link]'s action plan calls on the City and State to invest an additional $456 million in operating dollars and $380 million in capital dollars toward immediate fixes to stabilize the system, and an additional $8 billion for long term capital projects to modernize the system. While it is important that the State says it is going to step up its investment in our transit system, which is vital to the entire region.
Let's not forget the billions of dollars the City is providing the MTA as well. Specifically:
$1 billion for operating costs in 2017, including reduced fares, Access-A-Ride, MTA bus company lines, and commuter rail station maintenance;
$2.5 billion toward the most recent capital plan;
$613 million on subway-related expenses including debt service and transit police expenses;
$3.6 billion in taxes from city residents and businesses, or approximately 2/3 of the State's $5.4 billion annual operating contribution to the MTA;
And let's not forget the $5.2 billion paid each year in fares and tolls by NYC residents.
Now I know the Mayor has taken a position on the MTA's request for funding, but let me remind everyone that the Council must approve any additional City spending.
MTA's Subway Repairs Could Mean More Overnight Service ShutdownsNY Curbed reports that as the MTA prepares to implement an $836 million action plan to fix the crumb…Jul 31 2017harlemworldmag.com
And before we can consider investing any additional money, we need to know what we're going to be paying for. We want a complete breakdown of how the MTA plans to spend and invest this money.
Here's the video:
Related articles
---