---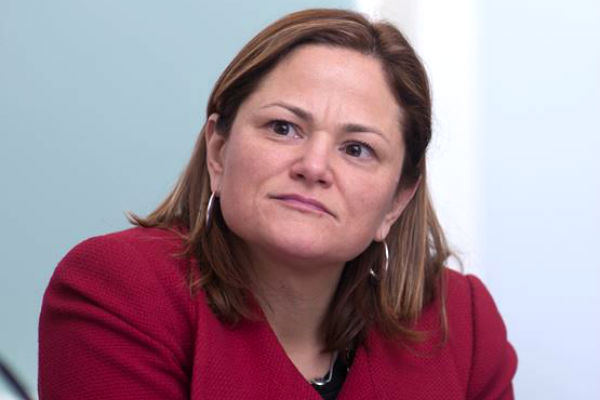 New York City Council Speaker Melissa Mark-Viverito and Local Progress, a national network of legislators focused on progressive policies.
City Council Speaker Mark-Viverito will participate in a conference focusing on various topics: from defending immigrant communities to fighting climate change; building on the success of the 1st national event from earlier this year which focused on Sanctuary Cities. This conference will be held in Austin, Texas with over 100 elected officials from across the country. While President Trump doubles down on his deportation plans, national leaders will be gathering to discuss how best to resist harmful policies seeking to create fear and division in our communities.
Immigrant Rights Coalition Praises Harlem Speaker Melissa Mark-ViveritoA coalition of immigrant rights, community based organizations and leaders will gather on Friday mor…Jun 9 2017harlemworldmag.com
The national convening will take place on July 28th and 29th, 2017 in Austin, Texas. The convening will specifically focus on highlighting strategies to help lawmakers protect their immigrants and fight for sanctuary policies in the face of growing threats from the Trump administration. Panels will examine ways to address legal and budgetary concerns, tactics for litigation and community organizing, and guidance on messaging.
On Friday morning, the Speaker will participate in a call to action, which elected officials from across the country will march to the state Capitol in Austin and hold a press conference, protesting against SB4, a Texas "anti-sanctuary " law that, among other things, will now allow local and state law enforcement to question the immigration status of immigrants and establishes large fines for law enforcement officials who do not cooperate with immigration authorities. . In the afternoon she'll be on the panel: 'Beyond Sanctuary: Policies to Protect and Defend Immigrant Communities' where she will discuss the numerous measures, NYC has undertaken to make sure that immigrants feel safe and welcomed in this city (IDNYC, legal services funding for detained immigrants/unaccompanied minors/access to healthcare, ICE detainer bills)
Harlem Speaker Melissa Mark-Viverito Remarks For Joint Public Hearing Of CommitteeBy Speaker Melissa Mark-Viverito The recent attempt by ICE to arrest a woman in Human Trafficking C…Jun 29 2017harlemworldmag.com
The Speaker will leave for Austin on Thursday evening and be going in her official capacity and will a take legislative staffer with her. She will return Saturday evening.
Related Articles
---