---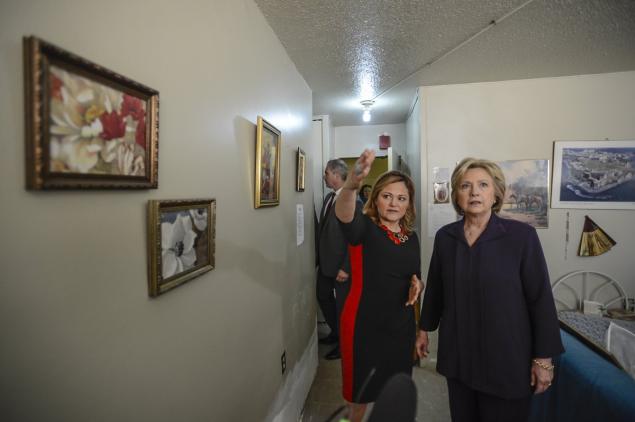 On Friday April 15th, 2016, Harlem City Council Speaker Melissa Mark-Viverito gave presidential candidate Hilary Clinton a tour of a problem-plagued NYCHA building in East Harlem.
The expression on Hilary's face during the tour of the living conditions of some of the tenants was priceless as she promised the long-suffering residents she would always fight for their needs if elected — and would boost funding for affordable housing nationwide.
Clinton traveled to East 116th Street in Harlem for a tour of the Corsi Houses, a seniors-only New York City Housing Authority building that has struggled with mold, leaks and an inadequate repair system.
"I wanted to come here to really make a very strong plea that we do more when I am president to help the people who live in developments like this," Clinton said.
---