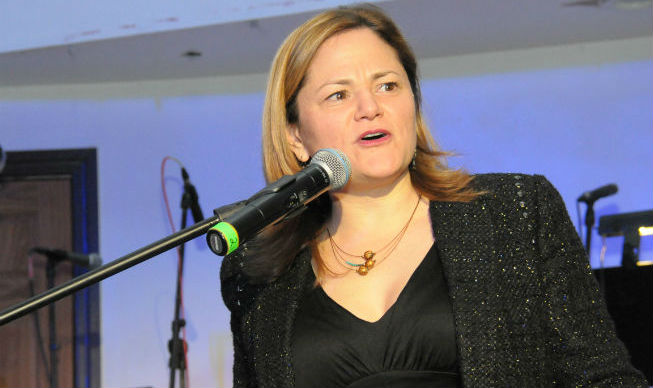 Harlem New York City Council Speaker Melissa Mark-Viverito, Governmental Operations Committee Chair Ben Kallos, Minority Leader Steve Matteo and Council Members today reminded New Yorkers to register to vote and to  indicate their party affiliation by the deadline, October 14th, in order to be eligible for voting in the November 8th Presidential Election. In addition, New York City voters must also register with a party by October 14th in order to vote in party primaries for the 2017 elections.
"With several important elections coming up, including the 2016 Presidential Election, I encourage all New Yorkers to register to vote by the deadline, Friday, October 14th, to participate and make their voices heard," said Council Speaker Melissa Mark-Viverito. "Voting is a cornerstone of our democracy and one of the most important forms of self-expression. I am proud of the work the New York City Council has done to make voting easier and I hope that all New Yorkers will exercise their fundamental right to vote this year."
To be eligible to vote in the November 8th Presidential Election, New York City residents must either register in person at the Board of Elections, in person or online through the Department of Motor Vehicles, or submit completed and postmarked voter registration forms by Friday, October 14th.
The Council's voter registration drive is the latest in a series of on-going Council initiatives aimed at increasing voter turnout, including the successful launch of the Council's second annual  Student Voter Registration Day, which registered over 8,500 youth voters in 61 high schools across the City.
New Yorkers can check their voter registration status at https://voterlookup.elections.state.ny.us.
"New Yorkers have until Friday to register for what may be the most important general election in our lifetime," said Council Member Ben Kallos, who chairs the Committee on Governmental Operations with oversight over the Board of Elections. "New York City's collective voice must be heard at this year's election, for that occur residents must ensure they are registered to vote. Getting as many people to participate in the voting process is part of what makes America special, New York City must live up to those standards by turning out residents to vote."
"Your vote is your voice," said Council Majority Leader Jimmy Van Bramer. "For our democracy to succeed, and for our communities to be represented at all levels of government, we need to vote. I urge all eligible to New Yorkers to make sure they are registered to vote by this Friday, October 14 so that our voices can be heard in elections up and down the ticket this fall."
"Voting is not only your fundamental right, it is your responsibility as an American citizen. Don't throw that away," said Minority Leader Steven Matteo. "Register today and make sure your voice is heard."
"Registering New Yorkers to vote is a significant initiative that the City Council has taken on. New York State's historically low turnout rate is deeply concerning, particularly in this most consequential election year," said Council Member Helen Rosenthal. "I'm proud to have partnered with my colleagues in the City Council, the Department of Education, the New York Immigration Coalition, and countless community groups across NYC to hold two Student Voter Registration Days in 2016, one in March (when we registered 8,500 students) and one just last week."
Related Articles
---
VIDEO
---
"We re-imagine, recreate, and redeem cultural omissions and misrepresentations of Blackness, for the culture. ...." This post is made in partnership with British Pathé.