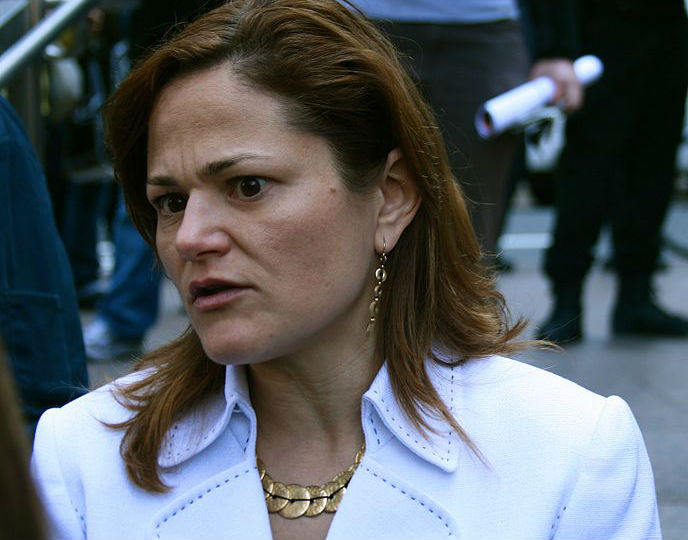 New York City Council Speaker from Harlem Melissa Mark-Viverito, Governmental Operations Committee Chair Ben Kallos, Minority Leader Steven Matteo and Council Members today reminded New Yorkers to register to vote.
In addition to registering to vote, voters must indicate their party preference by Friday, August 19th to be eligible to vote in the September 13th state and local primary election.On Tuesday, September 13, New York City residents enrolled in a political party will have the opportunity to cast primary ballots for their state legislature and district leader representatives. New Yorkers will have the opportunity to choose candidates in State Senate, State Assembly and local races.
"Voting is a powerful way to shape our democracy,"
"Voting is a powerful way to shape our democracy," said Council Speaker Melissa Mark-Viverito. "This is a right that has been fought for time and again, and we should never take it for granted. We are proud of our work to make voting easier and more accessible but New York City still faces historic lows in voter turnout."
To be eligible to vote in the September 13th primary, residents must either register in person at the Board of Elections or submit completed and postmarked voter registration forms by Friday, August 19.
The Council's voter registration drive is the latest in a series of on-going Council initiatives aimed at increasing voter turnout, including the successful launch of  the Council's second annual  Student Voter Registration Day, which registered over 8,500 youth voters in 61 high schools across the City.
New Yorkers can check their voter registration status at https://voterlookup.elections.state.ny.us.
"Unlike the Olympic games many of us have been watching this summer, citizenship is not a spectator sport,"said Minority Leader Steven Matteo. "You have to participate if you want your voice heard, if you want a say about what direction our country should be headed, who you want to represent your views and how you want our resources allocated. An election – whether it is a primary, special or general – gives you that opportunity. Don't waste it. Register and be a part of this great collective sport we call Democracy."
"Your vote is your voice," said Council Majority Leader Jimmy Van Bramer. "For our democracy to succeed, and for our communities to be represented at all levels of government, we need to vote. I urge all eligible to New Yorkers to make sure they are registered to vote by this Friday, August 19 so that our voices can be heard in elections up and down the ticket this fall."
"Voting in the upcoming September Primary is critical," said Council Member Helen Rosenthal. "The September election is the first step in determining who will represent us in the New York State legislature – making decisions about the cost of a metrocard, rent regulation, as well as public school funding and regulations. If you are not already registered, Friday, August 19th is the deadline to mail in your voter registration form. And, don't forget to vote on September 13 and in the general election on November 8."
"As the registration deadline approaches I urge all eligible voters not to miss out on casting a ballot in the most important election in our lifetimes," said Council Member Ben Kallos, chair of the Committee on Governmental Operations with oversight over the Board of Elections. "I thank Speaker Mark-Viverito for her tireless work to improve civic engagement, particularly with historically underrepresented communities. I look forward to continuing our work to ensure each eligible New Yorker is registered and ready to vote."
New Yorkers who register to vote in time for the September 13th primary election will also be registered for the general election in November.
For those who do not register for the primary, the deadline to register for the November 8, 2016 general election is Friday, October 14, 2016.
---
---
Related Articles
---