---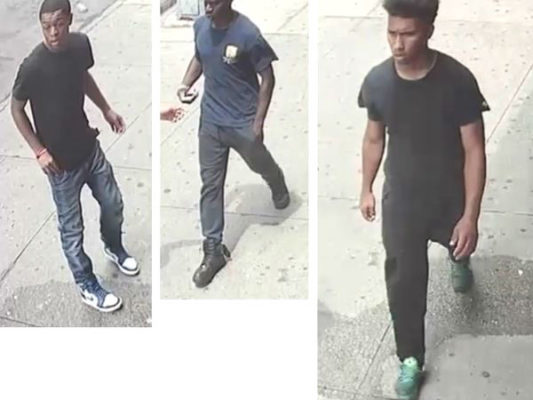 The NYPD has released security camera footage of five teenagers wanted in connection with a shooting in Marcus Garvey Park last week.
A 25-year-old man was taken to the hospital in critical condition on Thursday, July 13, after being shot once in the chest within the confines of the park, police told Patch. Directly before the shooting the man was arguing with a group of five people, police said.
The shooting occurred shortly after 1:30 p.m. near the park's basketball courts in the vicinity of East 121st Street and Madison Avenue, the NYPD spokesman said.
Police released photos Tuesday of five people wanted for questioning in regards to the shooting. The five young men were seen fleeing Marcus Garvey Park on East 120th Street after the shooting and are considered "persons of interest," police said. The five people are not officially suspects, police said.
All five persons of interest are expected to be between 16 and 18 years old, police told Patch.
Photos by NYPD
Related articles
No related posts found...
---