---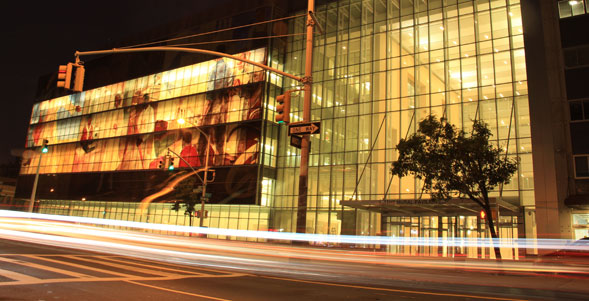 After being briefed on crucial needs by the leadership of NYC Health + Hospitals/Harlem, State Senator Brian A. Benjamin has secured a $50,000 donation from Fairstead.
Fairstead is one of East Harlem's largest affordable housing developers, to help provide much needed medical supplies.
"Harlem Hospital is ground zero for our community's response to COVID-19. When the administration there told me about the needs they had, I reached out to Will Blodgett of Fairstead and he immediately stepped up with the resources necessary to continue to provide the excellent care Harlem needs," said Senator Benjamin. "Thank you to everyone at Fairstead for providing this life-saving assistance, and to all the brave front line workers in NYC Health and Hospital facilities who keep our communities safe and healthy."
The $50,000 grant will allow NYC Health + Hospitals/Harlem to purchase Bi-level Positive Airway Pressure (BiPAP) machines, a device used in noninvasive breathing therapies, pulse oximeters to measure blood oxygen in patients, and personal protective equipment (PPE) for frontline staff.
"Since the outbreak of the pandemic, Fairstead has been taking various initiatives to not only assist our residents and staff but our surrounding communities as well," said Will Blodgett, co-founder, and partner at Fairstead. "When Senator Benjamin called saying that Harlem Hospital needed help, we immediately stepped up.
Times are tough, but they are the most difficult for our front line healthcare workers and the people whose lives they are working so bravely to save. This contribution will buy equipment to help save the lives of both healthcare workers and their patients. Fairstead is proud to partner with Senator Benjamin and Harlem Hospital in this initiative. Together we will get through this stronger."
"During the COVID-19 pandemic response, we experienced a level of expansion and transformation to our daily operations. We strategically determined ways to source and effectively use personal protective and medical equipment. Working globally as a system and locally as a hospital, we employed every effort to provide heroic healthcare workers on the front lines with everything they needed to feel safe, secure, and supported so they could focus on providing care to our patients.
Our planning also ensured that staff knew the importance and necessity of caring for themselves" said NYC Health + Hospitals/Harlem CEO Eboné M. Carrington. "To this end, we have received such an outpouring of support from near and far. Senator Brian Benjamin, a tireless advocate for and supporter of our hospital has once again shown up for us beyond measure by helping us to benefit from this generous gift from Fairstead. This grant will help us to purchase additional life-sustaining and lifesaving equipment. On behalf of the Village of Harlem and our patients, I say a heart filled thank you."
"During the height of the COVID-19 pandemic, we utilized life-sustaining Bi-level Positive Airway Pressure (BiPAP) machines as often as possible to reduce unnecessary use of ventilators. NYC Health + Hospitals/Harlem focused on the best possible outcomes for our patients," said Chief of Critical Care Medicine Kim Moi Wong Lama, MD, NYC Health + Hospitals/Harlem. "For the patients who unfortunately had to be treated with ventilators, we are proud to have weaned and extubated many patients over the last few weeks. Securing additional BiPAPs will create more capacity to employ less invasive treatments for our patients.''
To donate critical medical supplies to the City of New York, click here.
Senator Benjamin represents Harlem, East Harlem, and the Upper West Side in the New York State Senate, and serves as Chair of the Committee on Budget and Revenues.
Fairstead is a vertically integrated real estate investor, developer, owner and operator specializing in affordable housing. Since 2013, Fairstead has acquired, preserved and/or developed more than $4 billion of affordable multifamily property across the country, and today owns a portfolio of 11,500 apartments in 14 states. The camps
ny's comprehensive platform provides hands-on expertise across all multifamily disciplines, including acquisitions, development, design and construction, energy and sustainability, property management, and social services. For more information, visit www.fairstead.com.
NYC Health + Hospitals/Harlem is a member of the NYC Health + Hospitals System serving the Greater Harlem community.
---