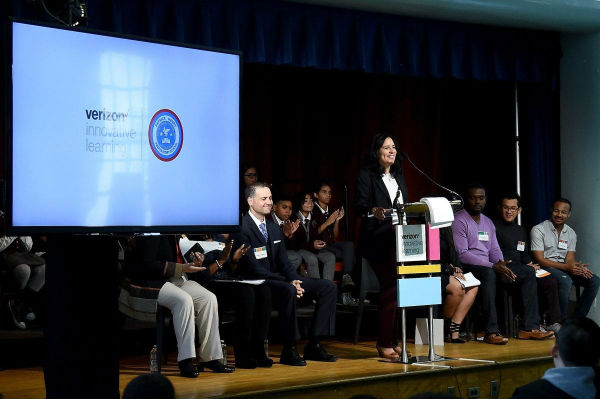 NY Daily News reports that a scandal-scarred Harlem school superintendent has been slapped with a $3,000 fine for selling real estate to a subordinate teacher, authorities said Tuesday.
WildlifeNYC Brings Animal Education From Harlem To HollisIn December 2016, you may remember Bambi, Rudolph And Maybe Dancer Scene In Harlem (pictured above),…May 8 2017harlemworldmag.com
Manhattan District 4 superintendent Alexandra Estrella violated city rules when she sold a home to a teacher working for her in 2011, when Estrella was principal at Esperanza Preparatory Academy.
In signed settlement papers with the Conflicts of Interest Board, Estrella claimed she didn't know city regulations barred her from entering into a financial relationship with an employee.
She will face no further punishment for the sale of the home.
Harlem Education Council Member Caught Flying The BirdThe NY Post reports that a newly elected member of the Community Education Council (CEC) in Harlem w…Jun 4 2017harlemworldmag.com
The teacher who bought the two-family home in Mount Vernon for $325,000, Rosely Abreu-Herarte, wasn't disciplined.
The Fabulous Alvin Ailey Spirit Gala 2017 Benefit Supports Education ProgramThe centerpiece of Alvin Ailey American Dance Theater's Lincoln Center engagement is The Ailey Spiri…May 26 2017harlemworldmag.com
City Education Department spokesman Michael Aciman said the 23-year city educator made a mistake with the real estate transaction.
"She has been a strong leader in her community, and we will continue to support her in her work to bring equity and excellence to all students in District 4," Aciman said.
Related Articles