---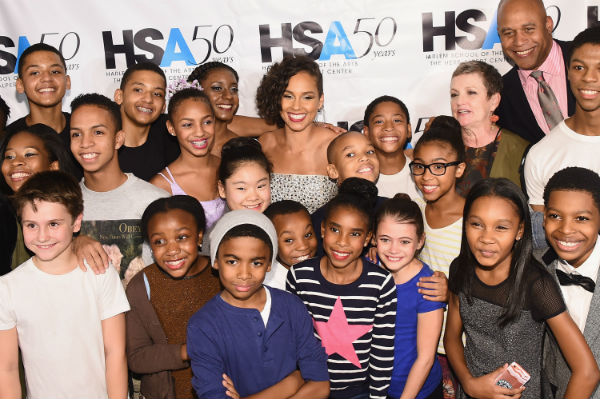 The Harlem School of the Arts (HSA) has announced the hiring of Talya Westbrook as the new Chief Development Officer (CDO), effective December 4, 2018. With Ms. Westbrook joining the executive team of the 54-year-old arts organization located in the heart of Harlem, HSA is poised to continue its trajectory of growth and expansion.
Ms. Westbrook is a highly respected senior officer who brings a wealth of experience and a stellar track record to this position. Prior to joining HSA, Ms. Westbrook served as Senior Major Gift Officer for Columbia University where she consistently exceeded fundraising goals. In that capacity, she was responsible for a portfolio of individuals and secured major gifts for the prestigious Ivy League School with key focus on Columbia College and the Graduate School of the Arts and Science.
"Talya is exceptionally well suited to fill this important role on the HSA leadership team. She is a dynamic professional and a passionate believer in our mission. We look forward to having someone with her pedigree, expertise, and experience to lead our fundraising efforts. Talya is not only the kind of strategic thinker we need in this role, she has a fundamental understanding of the arts because she has an arts background, and that is an important asset," says Eric Pryor, President of the Harlem School of the Arts.
Ms. Westbrook brings a passion for fundraising that stems from her personal experience, curiosity, and practicality. She is keenly aware of the challenges facing arts organizations in today's philanthropic landscape, but recognizes that challenges are really opportunities waiting for creative solutions.
Her connection to HSA's mission is personal. "I realize the value of the access I was given at Oberlin College and Conservatory, to develop and expand my art – and I want to make sure others have the same opportunity," she said.
Her goal when she steps into the role of CDO, she says, will be to build on the solid history that HSA has developed, and be expansive in fundraising efforts to offer students and families the best of arts education in New York City.
"With the guidance of senior leadership and the board, I will work to expand our donors and philanthropic allies by reaching out to the local business community, families and individuals, in addition to strengthening our relationships with existing individual donors and foundations," she explained.
Ms. Westbrook's career as a fundraiser has been focused in higher education. She holds the fundamental belief that arts education can be a transformational experience, creating positive impact throughout one's life, especially for those who are from underrepresented and marginalized populations. "The mission of the Harlem School of the Arts is aligned with my personal and professional training as a fundraiser and performing artist," she says.
In addition to her position with Columbia University in Harlem, Ms. Westbrook has also held senior positions with Rhode Island School of Design where she was Director of Annual Giving and Mount Holyoke College, where she was Individual Gift Officer.
Talya Westbrook is a native Los Angeleno who grew up in both north Texas, where she received her formal education, and Los Angeles. Her love of music began in elementary school and continued through her junior high school and high school years. She went on to earn undergraduate degrees in History and Music from Oberlin College and Conservatory and a Masters in Music from the University of Massachusetts at Amherst. She is also a distinguished CASE Fellow. Ms. Westbrook currently resides in New York City.
Photo credit: Alicia Keys and children of HSA Photo Credit Michael Loccisano for Getty Images.
---