---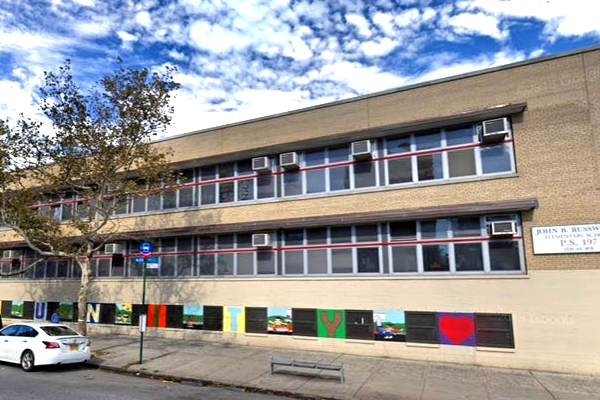 A Harlem school building was shut down on Monday after multiple COVID-19 Crisis cases were reported there starting last week, according to the Department of Education.
Democracy Prep Harlem Charter School, which is housed within the P.S. 197 building at Fifth Avenue at East 135th Street, was forced to close a classroom for two weeks starting on Thursday, as DOE policy requires when at least one case is confirmed in any class.
On Monday, P.S. 197 John Russwurm — an elementary school housed within the same building — also closed a classroom for two weeks due to an unspecified number of positive tests, according to the city's map of active COVID-19 closures on Monday.
That triggered an automatic 24-hour closure of the school building starting Monday, which the DOE requires when there are at least two cases from different classrooms from an activity or exposure outside of school, or when the link between them cannot be determined.
P.S. 197 was one of 17 school buildings around the city that were closed due to positive tests as of Monday, according to the DOE map reports Patch.
Through Friday, nearly 700 public school students and staff had tested positive for COVID-19 since students began returning for in-person classes in late September, according to a state dashboard. The city's own testing regimen for public schools has yielded a surprisingly low number of positive tests, which officials have touted as evidence that reopening has gone smoothly so far.
Check the full map of active cases here.
---