---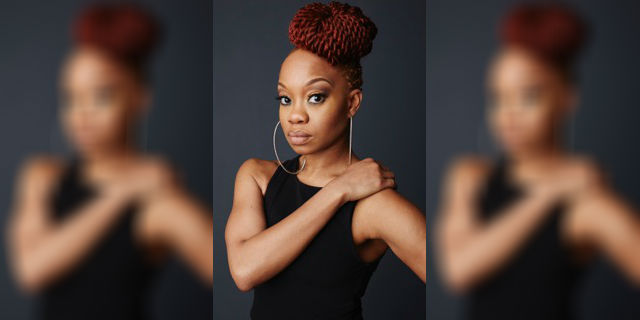 Harlem School of the Arts (HSA) will launch its new intimate conversation series, ART Makers, featuring Dancer and Choreographer Camille A. Brown. The series will feature notable and emerging artists to provide aspiring artists, New Yorkers and art patrons with the opportunity to interact and learn more about the artistic development process. ART Makers will take place at the Harlem School of the Arts Gallery located at 645 Saint Nicholas Avenue, New York, NY 10030 on Tuesday, November 15, 2016, from 7:30 to 8:30 p.m.
Brown, Artistic Director of the world-renowned Camille A. Brown Dancers, is a four-time Princess Grace Award-winner and 2016 Bessie Award nominee for Outstanding Production for her work BLACK GIRL: Linguistic Play. Her recent TED Talk about the history of African-American social dance has garnered more than eight million views on Facebook. She will share insights about her creative process and inspiration and the current impact of dance and movement.
"It is going to be a treat connecting with the Harlem School of the Arts community," said Brown. "I have rehearsed at the studio for years and to be invited to connect with everyone on a deep and engaging level means a lot."
ART Makers will feature an intimate 30-minute interview with musicians, composers, actors and actresses, writers, dancers, visual artists and theatre and film producers. The conversations will be moderated by an arts & culture or dance journalist or fellow artist, and will be followed by a 15-minute question and answer segment.
"In a city full of creators, artists, patrons of the arts and innovation, a discussion about the creative process offers us a glimpse inside the world of the artist," said HSA President Eric G. Pryor. "ART Makers will be the space where we can engage in discourse that inspires, challenges notions, educates and empowers our young people while exploring the possibilities of their artistic disciplines."
Related: Listen to Eric Pryor Talks HSA On The Danny Tisdale Show on Harlem World Radio.
As the sole provider of quality arts education in four different disciplines: Music, Dance, Theatre and Visual Arts, the artist talk series is another fulfillment of HSA's commitment to engage the Harlem community and to be the premier multi-disciplinary artistic hub of Harlem.
ART Makers is free and open to the public. For more information and to RSVP visit www.hsanyc.org/camillebrown.
For more information about Camille A. Brown, visit www.camilleabrown.org
Related Articles
---