---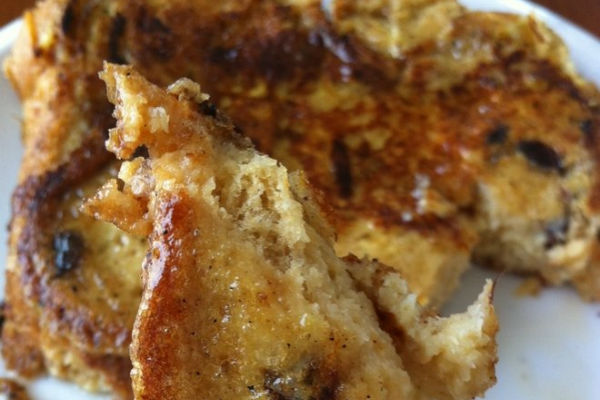 Harlem Restaurant Week Kicks off on Valentine's Day, February 14, 2021, as a celebration of the return of indoor dining and Harlem's readiness.
Whether you are looking to dine indoors, outdoors, or take it to go, Harlem's restaurants want diners to know, "We're Ready for You." The promotion will begin with Valentine's Day specials, followed by 2 weeks of $25 meal deals to celebrate the return of 25% indoor dining.
The promotion, presented by Uber Eats, will run from February 14 to 28, and includes restaurants in Central, East and West Harlem. All deals and list of participating restaurants can be accessed at www.harlemrestaurantweek.com.
"Since the onset of the pandemic, Harlem's hospitality scene has been in a constant state of pivot. From turning dining rooms into prep spaces for creating and distributing meals to frontline workers; to being launching pads for national programs like Uber Eats' effort to winterize outdoor dining for a group of black-owned Harlem Restaurants in The Renaissance Pavilion at Strivers' Row; to a record number of Harlem restaurants participating in NYC Restaurant Week's To Go program. As a result, many of the restaurants have stayed current in their readiness to safely serve their customers in whatever ways they prefer to engage," said Nikoa Evans, Executive Director of Harlem Park to Park.
Harlem Restaurant week is one of Harlem Park to Park's most successful marketing platforms for promoting its restaurant and retail businesses.
The program, now in its 11th year has helped significantly in raising awareness and visibility for the neighborhood's many restaurants and retail concepts while building ongoing support and followings for the variety of eateries found in Upper Manhattan.
Restaurants will offer $25 and $10 Best Harlem Eats meal deals that can be enjoyed however a diner feels most comfortable.
Among the more than 40 participating restaurants are GAUDir, 67 Orange Street, Archer and Goat, Safari Restaurant, Sexy Taco, Sugar Monk, Teranga, Red Rooster, Sylvia's, Miss Mamie's Spoonbread, and more. Deals will range from lunch and or dinner menus, depending on the restaurant.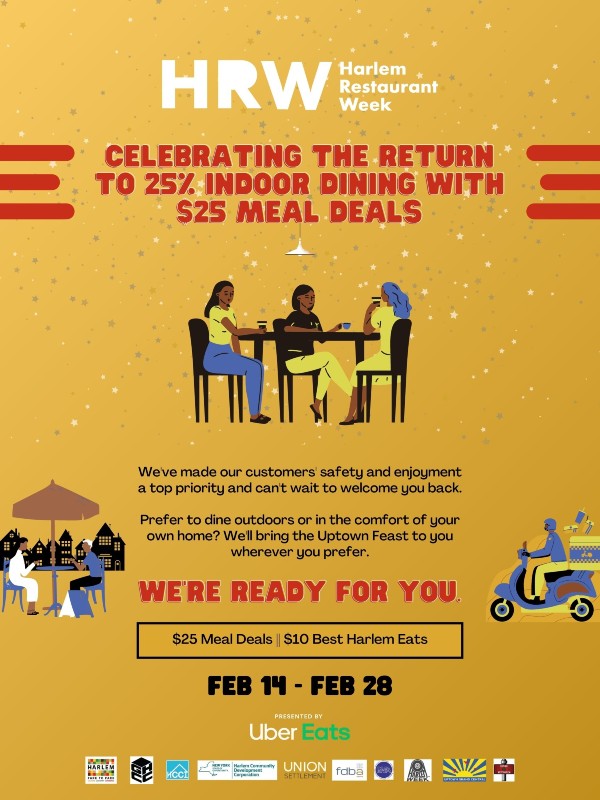 In addition, to celebrate of Black History Month, two programming elements will be added. The first, a multimedia walking tour created by Harlem Heritage Tours that will visit some of the Harlem's most well known local restaurants, while highlighting the many culturally significant sites of the Harlem Renaissance. Visit www.harlemheritage.com for more information.
The second is a partnership between the New York Alumnae Chapter, the first graduate chapter of Delta Sigma Theta Sorority, Inc. for an economic development initiative to support Harlem Restaurant Week.
New York Alumnae Chapter, Delta Sigma Theta Sorority, Inc. will commemorate 100 years of public service with the chapter's Centennial Celebration this year.
---