---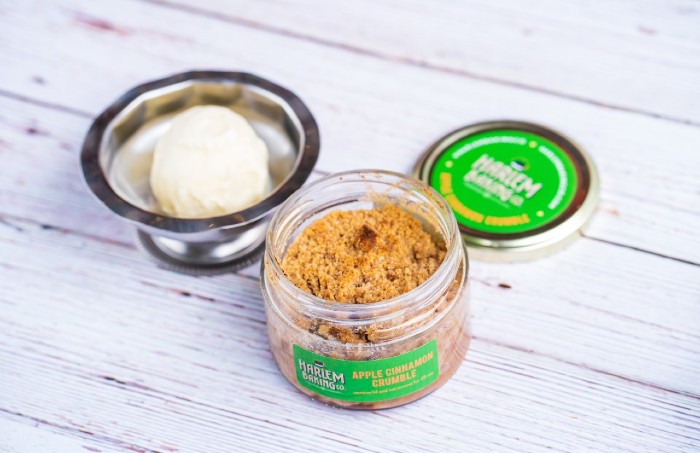 Check out the 13th annual Harlem Restaurant Week starts TOMORROW!
Harlem Restaurant Week opens Sunday, March 13th, and Sunday, March 27th, 2022!
Harlem Restaurant Week is BACK with 50+ Businesses!
Dine AND Play your day away from Sunday, March 13th to Sunday, March 27th, 2022, with us and so many other local businesses!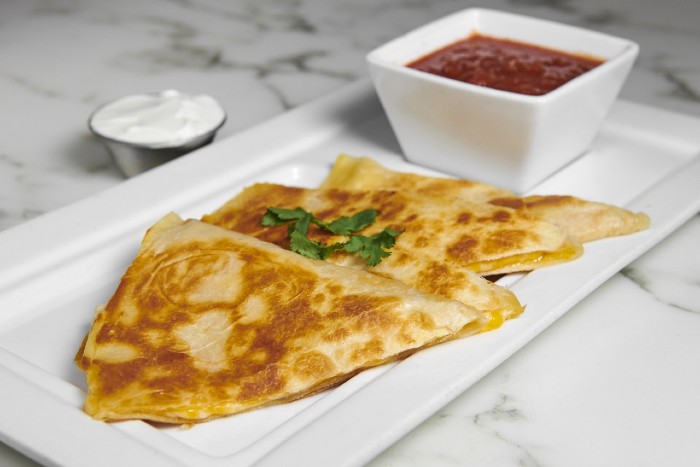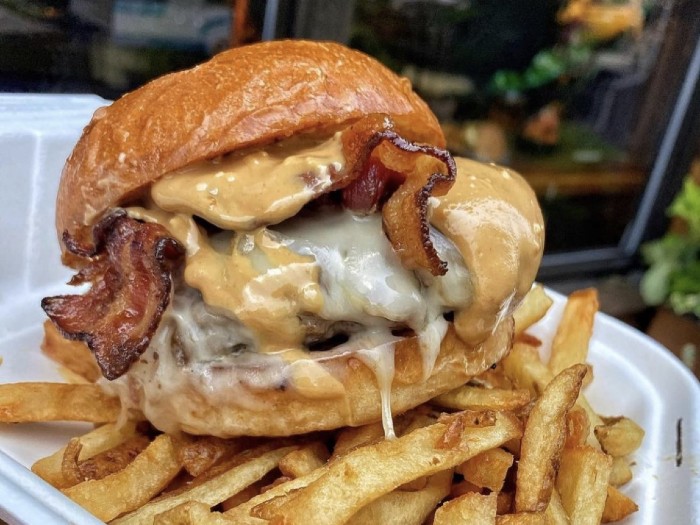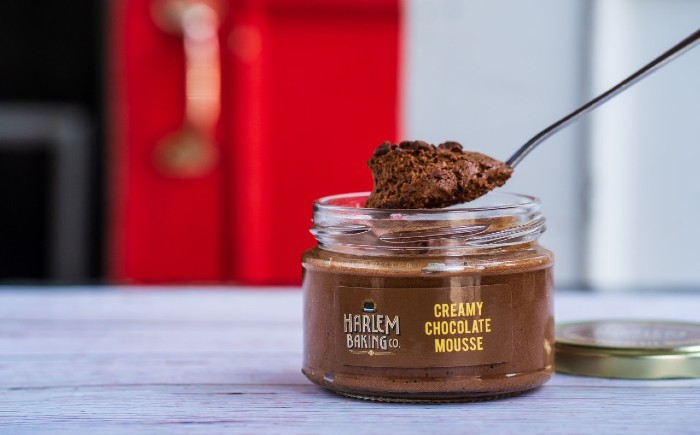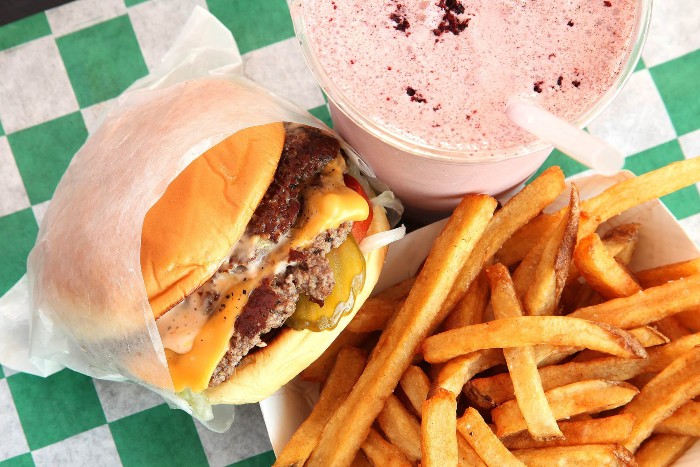 This time around, we want you to DOUBLE UP YOUR EXPERIENCE by pairing any restaurant
with any experience for a chance to win a gift card!
Visit www.harlemrestaurantweek.com and follow @harlemrestaurantweek for more details!
Don't forget to tag @harlemrestaurantweek in photos or video reels of you with your family/friends Doubling Your Fun at HRW businesses using #HarlemRW2022 and be entered to "Spin the Wheel" to win a Gift Card valued at $25 to $100 from your favorite neighborhood spots!!
Visit www.harlemrestaurantweek.com for more!
Presented by Harlem Park to Park and Empire State Development in collaboration with Uptown Grand Central, NY Women's Chamber of Commerce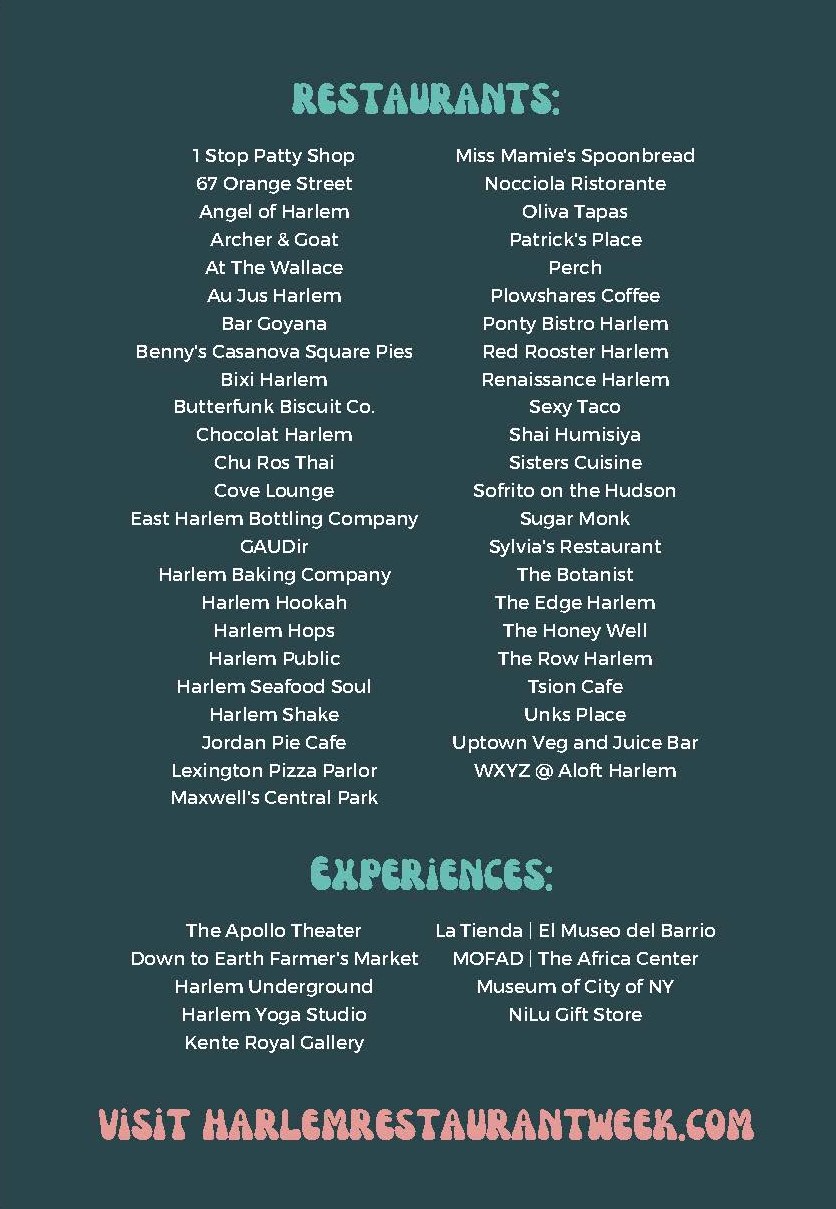 East, West, Central
It's all Harlem.
DINE + PLAY ALL DAY WITH
50+ RESTAURANTS & EXPERIENCES!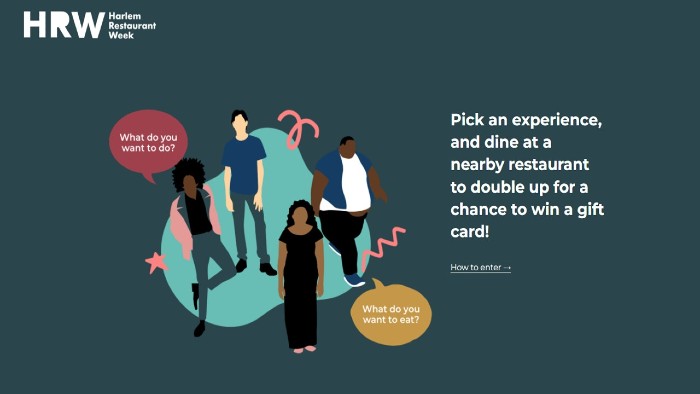 Photo credit: 1) Harlem Biscuit Company. 2) Harlem Hookah. 3) Harlem Public. 4) Harlem Baking. 5) Harlem Classic Burger. 
---