---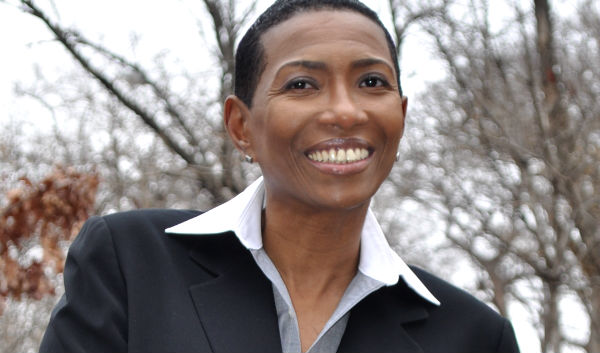 ABC News "Nightline" will spotlight several individuals including Marsha R. Bonner, an award-winning New York human resources executive and diversity advocate, in a piece focusing on ABC's program "What Would You Do? " which is hosted by the acclaimed and renowned news anchor, John Quiñones on Thursday, August 13 at 12:35pm, it has been changed to Wednesday, August 12 at 12:35pm.
Bonner will shed light on the life-changing impact the controversial "What Would You Do?" episode on interracial dating, which took place at a Harlem barbershop, has had on her life.  The episode has over 70 million views online.
In the December 2013 episode, Bonner stopped by her Harlem neighborhood barbershop, Denny Moe's Superstar Barbershop.  This visit to the barbershop would change Bonner's life as she knew it.  Bonner experienced an exchange between a black woman hairdresser who expressed distaste towards a white woman about her relationship with her black boyfriend, a customer at the shop.  The aggression turned into a racial tirade directed at the white woman. This is when Bonner found herself diffusing the volatile situation with nurturing empathy.
"I felt the pain that discrimination and bigotry can have on someone's spirit.  I just could not allow the conversation to proceed and not try to understand why the black hairdresser was being so cruel, in such an open way, to the white woman who had done nothing to her," recalled Bonner.  "Where was that brutality coming from?  I needed to know, I needed to understand and I wanted so much to help the hairdresser get to a better place with her thinking – if only for that one moment."
"I wanted the white woman to know that she and her black boyfriend were not alone.  That others had felt and still feel what she was feeling," Bonner continued.  "It is a fact that "hurt people hurt people."  Bonner's sensitive counseling went viral. She's received positive feedback from people worldwide including Turkey, Ethiopia and Australia.
This inspired the corporate executive to create the Helping Us Grow Spiritually – "H.U.G.S. Movement Campaign."  It is a social media-based Call to Action.  "Right now, I am simply asking people all over the WORLD to live and embrace a HUGS Mindset – encourage, inspire and uplift others through their words, actions and deeds," said Bonner.  "I strongly believe that our words and actions have POWER that leave lasting impressions on the lives of others."
Bonner is a Senior Human Resources and Diversity Consultant with MRW Consulting Group International, LLC. She has a broad range of knowledge and experience in diversity and inclusion advocacy while driving innovative and creative growth initiatives focused on organizational development, talent management, recruitment and retention and executive leadership for profit and non-profit organizations.
She is a noted empowerment speaker, social activist and a luminary for change and acceptance.  As a black lesbian woman, Bonner has been on the frontline of LGBT issues.  Currently, she is a program committee member for the NYC Black Pride Women's Forum being held on August 15 from 12:00noon – 3:00pm at the Helen Mills Event Space in Manhattan.  Her advocacy for inclusion and equality has earned Bonner acclaim: National Action Network NYC Chapter Women's Auxiliary 2015 Women of Excellence Award, Beyond Bold and Brave 2015 Certificate of Appreciation," and the New York Times LGBT Affinity Group's
"Thanks to John Quiñones, I was able to share a message of love and compassion to the world.  It happened for me that day in a Harlem Barbershop and continues with my diversity and inclusion advocacy, human resources consulting work and personal commitment to living a purpose driven life of helping others" explained Bonner.  "It just doesn't get any better."
Before you go check out the video teaser (if you want to be surprised DON'T CLICK):
---