---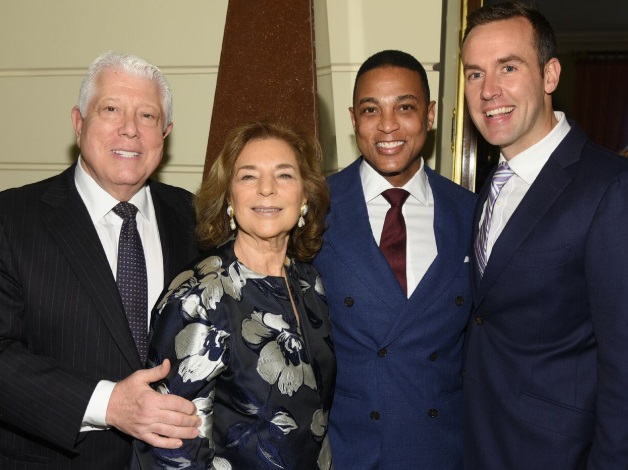 As you know we love those who give back from Harlem to Harare, so we love that Iconic fashion designer Dennis Basso presented an exclusive fashion show to a sold-out crowd.
The event was at the 6th Annual Collaborating for a Cure Ladies Luncheon that raised $40,000 to benefit the Samuel Waxman Cancer Research Foundation (SWCRF).
In its sixth year, the event has grown to become one of the must-attend spring charity events for New York City's most fashionable and elegant philanthropists to raise money for groundbreaking cancer research. This year, the event featured Mr. Basso and drew more than 100 fans and customers of his sophisticated designs, some who wore their favorite Dennis Basso "couture" dresses.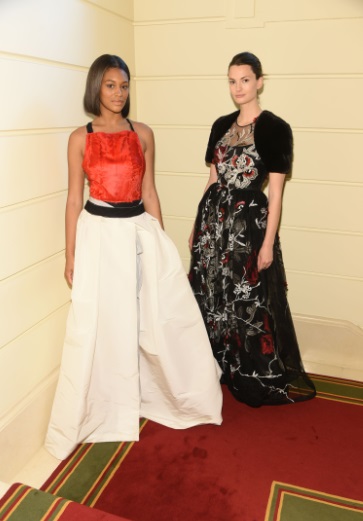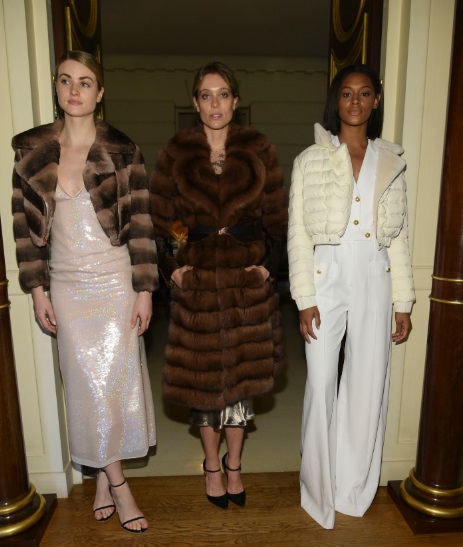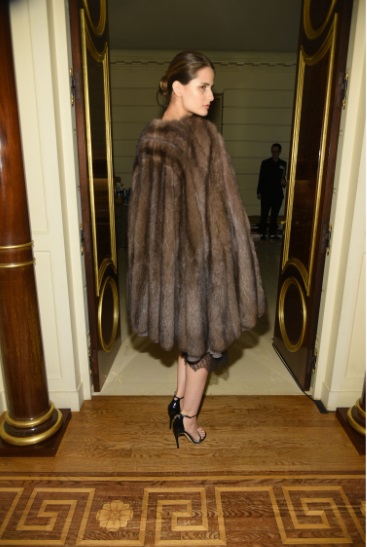 For the second consecutive year, Susan Gutfreund hosted the event at her famed Fifth Avenue home. Before the fashion show commenced, master of ceremonies and Harlem resident Don Lemon of CNN Tonight introduced both Dennis Basso and Dr. Samuel Waxman, founder and CEO of the SWCRF.
Mr. Basso spoke openheartedly about cancer and how as the world's most devastating disease, no person is immune from its effects. "We all know someone, a family member, friend, co-worker who has been affected by cancer. We strive to continue the collaboration and shared a mission in understanding how this disease works to further fund research for a cure. Remaining embedded in such a prolific cause and is something that I am personally passionate about," he said.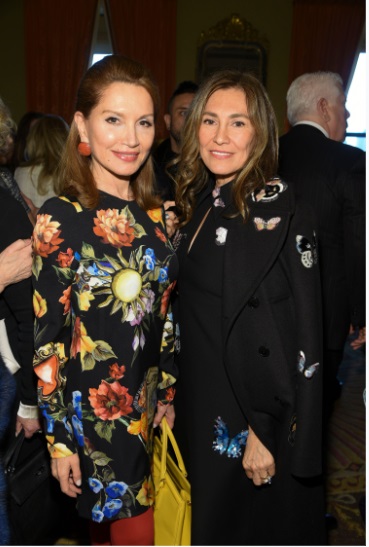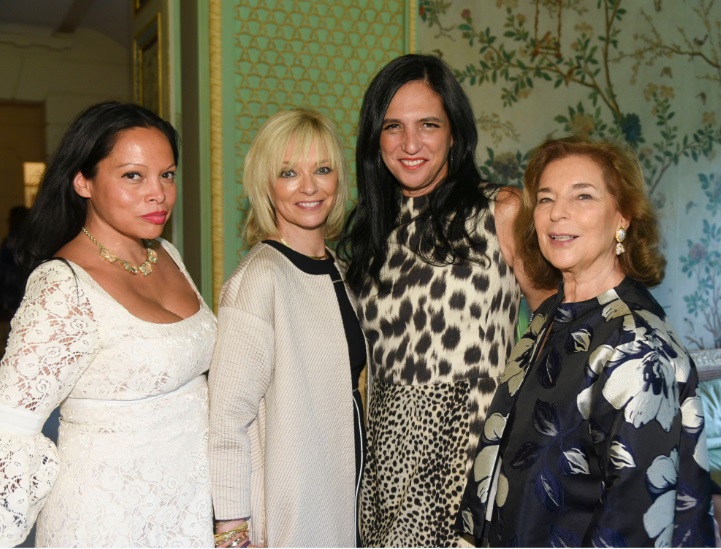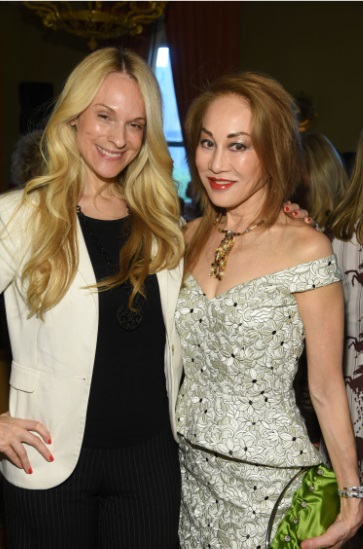 "Events like this support the SWCRF research that brings together a collaboration between some of the top scientists and physicians who probe the very nature of why cancer starts and how to treat it more effectively," said Dr. Waxman. "As we are now discovering, cancer is a disease of aging, which means the longer we live, the greater chance we have of developing the disease. Since our children and grandchildren are projected to live longer, we are working to understand the links between aging and cancer and to learn how to prevent and treat cancer."
Welcoming the guests and prior to the informal show, models were posed wearing select evening creations on the grand winding staircase. More than two-dozen fur creations were modeled live before the attending audience under which were couture gowns fashioned by Dennis Basso. The looks appealed to guests both young and old.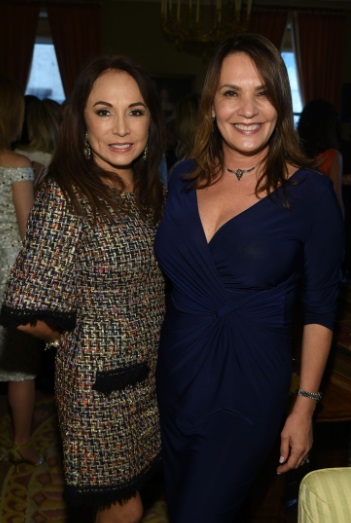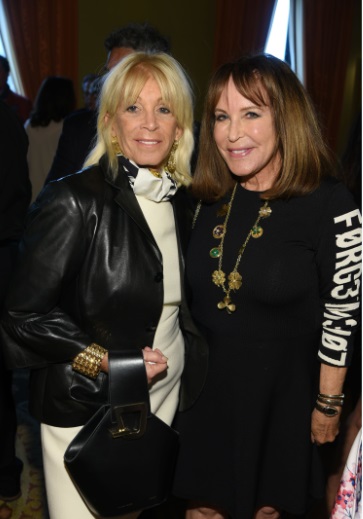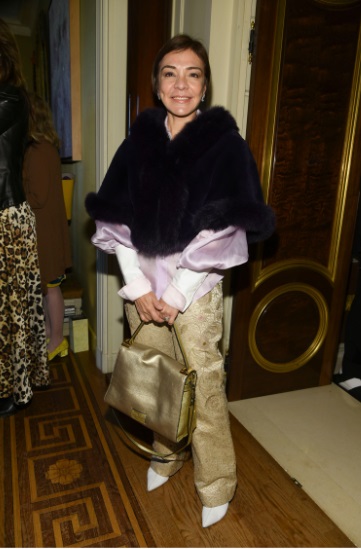 Notable guests included Dennis Basso, Harlem resident Don Lemon, Tim Malone, Lauren Lawrence, Pamela Morgan, Marion Waxman, Dr. Samuel Waxman, Maria Fishel, Susan Gutfreund, Erica Linden-Fineberg, William T. Sullivan, Dr. Young Chung, Randi Schatz, Consuelo Vanderbilt Costin, Lucia Hwong, Jean Shafiroff, Jessica Muss, Gail Propp, Debra Zimbler Lorraine Malasky, Andrea Stark, Maria Elena Christensen, Carla Brancato, Antonella Bertello, Sandy Rosenthal, Suzanne Kremer, and Maribel Lieberman.
The event was hosted by the SWCRF Ladies Luncheon Committee chaired by Lauren Lawrence, Pamela Morgan, and Marion Waxman with Erica Linden-Fineberg as co-chair. Committee members are Karen Amster Young, Chris Arlotta, Sharon Bush, Maria Elena Christiansen, Consuelo Vanderbilt Costin, Lucia Hwong Gordon, Susan Gutfreund, Nurit Kahane Haase, Yaz Hernandez, Patricia Kluge, Jeanne Lawrence, Vanessa Noel, Patty Raynes, Nicole Salmasi, Barbara Tober, Andrea Wernick, and Marcy Whitman. Catering was provided by City-Chefs Catering and wine by Palm Bay International.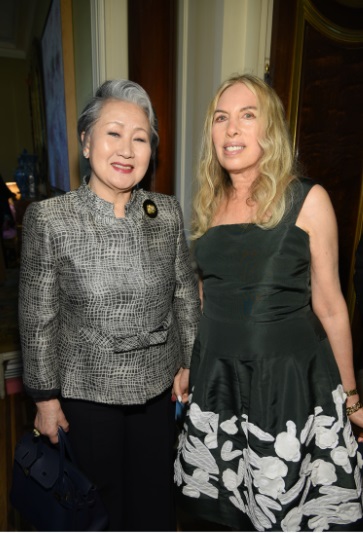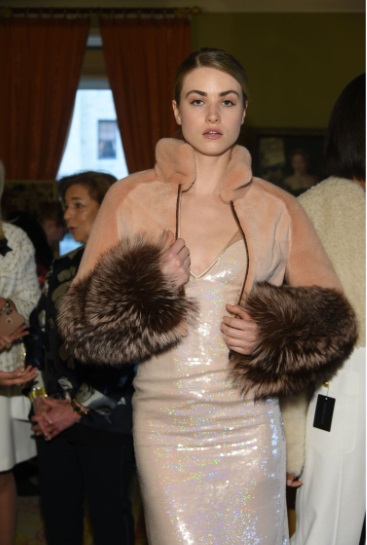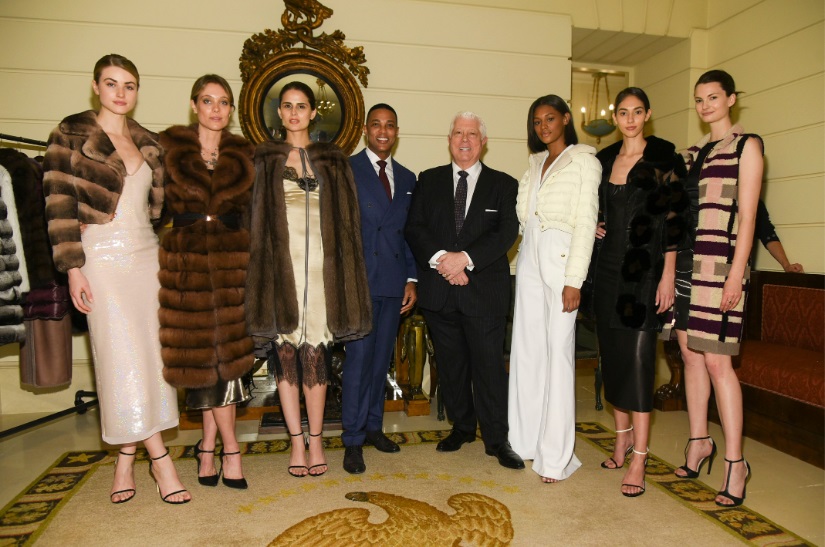 The Samuel Waxman Cancer Research Foundation is an international organization dedicated to curing and preventing cancer. The Foundation is a pioneer in cancer research and its mission is to eradicate cancer by funding cutting-edge research that identifies and corrects abnormal gene function that causes cancer and develops minimally toxic treatments for patients. Through the Foundation's collected more than $85 million to support the work of more than 200 researchers across the globe.
For more information on SWCRF, please visit: www.waxmancancer.org
Photo credit: 1) Dennis Basso Marion Waxman Don Lemon Tim Malone 2-4) Dennis Basso gowns. 5) Jean Shafiroff and Maria Fishel 6) Rolise with Avril Graham Antonella Bertello and Marion Waxman. 7) Consuelo Vanderbilt Costin and Lucia Hwong. 8) Maria Elena Christensen and Carla Brancato. 9) Lorraine Malasky and Andrea Stark. 10) Dr Young Chung and Lauren Lawrence. 11) Dennis Basso gowns. 12) Don Lemon and Dennis Basso with models. By Rob Rich/SocietyAllure.com.
---