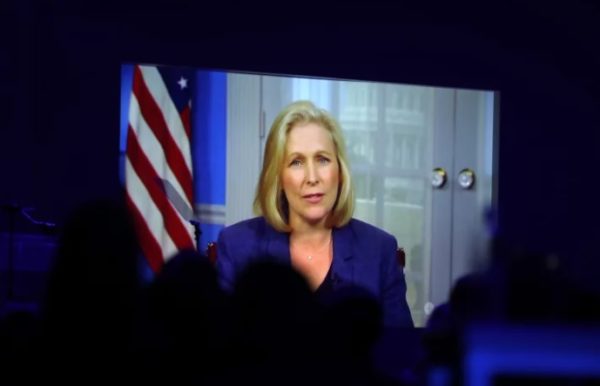 John Burnett, a Harlem Republican who ran for New York City comptroller in 2013, and was a delegate to the 2016 Republican National Convention, is considering a run for U.S. Senate in 2018, he told BuzzFeed News.
Harlem State Senate Candidate Reality Star Shows It's About The BenjaminsState Senate Harlem candidate Brian Benjamin is a real-estate developer, community-board chairman — …Apr 18 2017harlemworldmag.com
Burnett is weighing whether to join a Senate primary for the chance to try and unseat Sen. Kirsten Gillibrand, who is considered to be a possible Democratic presidential contender in 2020, but has said she plans on running to keep her Senate seat and staying there. Any Republican challenger to her Senate seat would face a highly challenging race: She won re-election in 2012 with 72% of the vote in blue New York.
Statement From Actors' Equity President Kate Shindle After Senate Votes To Fully Fund NEAThousands of actors and stage managers live in Harlem because of its rich history of live theatre fr…May 4 2017harlemworldmag.com
The Cornell grad and businessman said he began to think about it when a friend "strongly encouraged" him to consider a run, and now he's wondering if there's a path to victory and if can raise the money. "An ordinary candidate is not going to drive the numbers to the polls that are necessary to win," he said. "Especially, downstate in New York City, where Republicans are outnumbered 7 to 1. The ideal candidate has to appeal to crossover voters and independents."
Related Articles
---
VIDEO
---
"We re-imagine, recreate, and redeem cultural omissions and misrepresentations of Blackness, for the culture. ...." This post is made in partnership with British Pathé.