---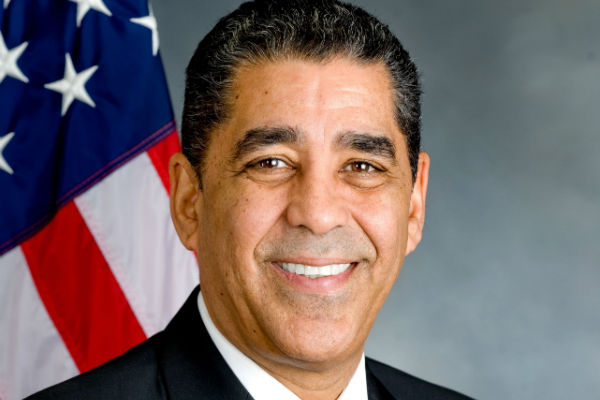 Today, Representative Adriano Espaillat announced open applications for incoming district high school seniors to attend the U.S. Service Academies.
"I encourage all eligible high school seniors in my district to submit applications to be considered for placement to attend any of the U.S. Service Academies to have an opportunity to serve our country," said Rep. Espaillat.
Members of Congress can nominate candidates for appointment to four of the five U.S. service academies: U.S. Military Academy (USMA), West Point, NY; the U.S. Naval Academy (USNA), Annapolis, MD; the U.S. Air Force Academy (USAFA), Colorado Springs, CO; and the U.S. Merchant Marine Academy (USCGA), New London, CT, does not require a congressional nomination for appointment.
The honor of attending a service academy comes with the obligation and commitment to serve in the military for a minimum of five years upon graduation. To request a Military Academy Nomination, please complete the nomination form, which may be submitted to Espaillat.Academy@mail.house.gov for consideration. The deadline to submit applications is Friday, January 31, 2020.
First elected to Congress in 2016, Rep. Adriano Espaillat is serving his second term in Congress where he serves as a member of the influential U.S. House Foreign Affairs Committee, the House Committee on Transportation and Infrastructure, and the House Small Business Committee. He serves as a Senior Whip of the House Democratic Caucus and is a member of the Congressional Hispanic Caucus (CHC) where he also serves in a leadership role as CHC Whip. He is also chairman of the CHC Task Force for Transportation, Infrastructure and Housing. Rep. Espaillat's Congressional District includes Harlem, East Harlem, northern Manhattan and the north-west Bronx. To find out more about Rep. Espaillat, visit online at https://espaillat.house.gov/.
---