---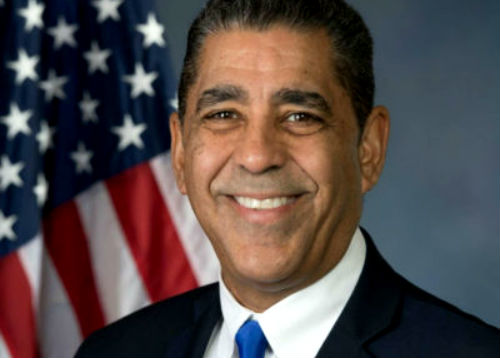 Today, Representative Adriano Espaillat, a member of the Congressional LGBT Equality Caucus, released the following statement in recognition of LGBT Pride Month.
Also, in remembrance of the Stonewall Riots, which took place outside of the Stonewall Inn in New York City on June 28, 1969:
"June is Pride Month and a celebration of the numerous contributions from the LGBTQ community," said Rep. Adriano Espaillat (NY-13). "This is also an opportunity to raise awareness of the challenges LGBTQ individuals continue to face around the nation and speak out in support of diversity and inclusion for all. What began as a fight for life and liberty has resulted in a celebration of authenticity, pride and activism.
"LGBTQ identities have long been marginalized, attacked and disgraced. There has never been a more important time to pass the Equality Act, a quintessential piece of legislation that I proudly cosponsored, to codify federal protections for LGBTQ individuals across institutions of employment, education, housing, credit, jury service, public spaces and services, and federally funded programs.
"Everyone has the right to live freely without fear of discrimination or harassment, and we must continue our work to pass this lifesaving legislation. As a member of the LGBT Equality Caucus, I join my colleagues and constituents to celebrate Pride Month, recognizing the beautiful diversity of the LGBTQ community."
To find out more about Rep. Espaillat, visit online at https://espaillat.house.gov/.
Related Articles
---