---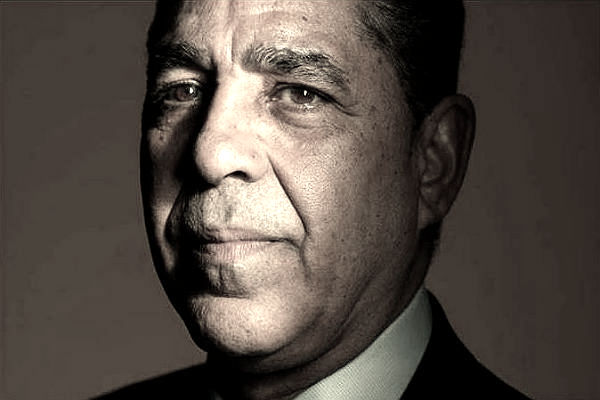 Today, Harlem Re. Adriano Espaillat releases the following statement upon his induction into Phi Beta Sigma Fraternity, Inc.
Phi Beta Sigma Fraternity was founded at Howard University in Washington, D.C., January 9, 1914, by three African American male students on the principles of brotherhood, scholarship, and service.
The founders of the fraternity conceived Phi Beta Sigma as a mechanism through which to deliver vital services and resources to the community, a deep conviction that continues to be reflected among the fraternity's international membership as well as its motto, 'Culture for Service and Service for Humanity.'
"Happy Founders Day to my brothers of Phi Beta Sigma Fraternity, Incorporated. I am thrilled to join our wonderous fraternity as we recognize the 107th anniversary of brotherhood, scholarship, and service," said Representative Adriano Espaillat. "It is an honor for me to carry out the legacy set forth by our founding members, the Honorable A. Langston Taylor, the Honorable Leonard F. Morse, and the Honorable Charles I. Brown.
"I join with humility and welcome the opportunity to continue my decades-long journey in public service now as a member of the 'blue and white.' I recognize the work that lies ahead and vow to continue to serve as a champion of the people while upholding my duty as a public servant and honoring the legacy congressional giants, the late Honorable John Robert Lewis and the late Honorable Elijah E. Cummings, on whose shoulders I stand and will forever cherish dearly.
"As a brotherhood of active men, we dedicate ourselves to promoting economic empowerment in the African American community, fighting social injustices around the nation, and mentoring our youth so that they may become leaders today to help further strengthen our communities in the future. I am excited to be inducted today during this momentous occasion of the Virtual Global Founders' Day Celebration, and I look forward to continuing my work and service to help strengthen humanity around the globe."
"Phi Beta Sigma Fraternity, Inc. continues to seek highly-qualified, college-educated men that have a passion to actively serve our communities. Bro. Espaillat epitomizes what we seek in those men!! His initiation into the Fraternity is a testimony to the fact that we still have men that are willing to face the difficulties faced by our communities in these difficult times," said International President, Honorable Bro. Micheal E. Cristal. "Bro. Espaillat is a true servant-leader and that is more than enough to meet the standards of a true Phi Beta Sigma man!!! The Brotherhood of Sigma welcomes him with open arms!!"
Today, Phi Beta Sigma has expanded into a global organization of leaders with the representation of more than 800 chapters chartered across the United States, Canada, Africa, Asia, the Caribbean, and Europe.
Click here to watch the Virtual Global Founders' Day Celebration recognizing the 107th Anniversary of Phi Beta Sigma Fraternity, Incorporated.
Representative Espaillat is the first Dominican American to serve in the U.S. House of Representatives and his congressional district includes Harlem, East Harlem, West Harlem, Hamilton Heights, Washington Heights, Inwood, Marble Hill and the north-west Bronx.
First elected to Congress in 2016, Representative Espaillat is serving his third term in Congress. Representative Espaillat currently serves as a member of the influential U.S. House Committee on Appropriations responsible for funding the federal government's vital activities.
He is also a member of the Congressional Hispanic Caucus (CHC), where he serves as the Second Vice-Chair and is a member of the Congressional Progressive Caucus, where he serves as Deputy Whip.
Representative Espaillat also currently serves as a Senior Whip of the Democratic Caucus.
To find out more about Rep. Espaillat, visit online at https://espaillat.house.gov/.
Media inquiries: Candace Person at Candace.Person@mail.house.gov
---