---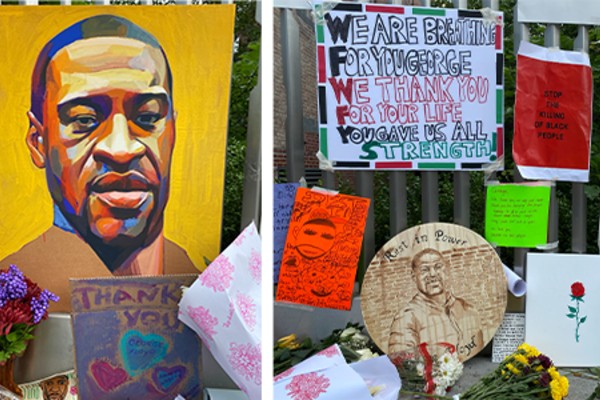 Today, Representative Adriano Espaillat released the following statement marking one year since the death of George Floyd:
"One year ago today, George Floyd was murdered in cold blood by a police officer whose sworn duty was to protect and serve. It's no question that George should still be with us today, and my heart remains with his family, and all families who have lost loved ones at the hands of injustice," said Rep. Espaillat.
"One year later, we not only still grieve this loss but recommit ourselves to reimagining this nation's institutions of justice that have been poisoned by their roots in white supremacy," he added.
"The George Floyd Justice In Policing Act must be made the law of the land, and I vow to continue my work alongside my colleagues to ensure we bring transparency and accountability to policing, and protect our brothers, our sisters, our children, and our communities. George Floyd's life was much more than his last 9 minutes and 29 seconds, and it is incumbent upon all of us to remember not just the cause, but the man. We must keep him, and countless others, in our hearts — and it is from the heart and our actions that justice will prevail," Espaillat concluded.
Representative Espaillat is the first Dominican American to serve in the U.S. House of Representatives and his congressional district includes Harlem, East Harlem, West Harlem, Hamilton Heights, Washington Heights, Inwood, Marble Hill and the north-west Bronx.
First elected to Congress in 2016, Representative Espaillat is serving his third term in Congress. Representative Espaillat currently serves as a member of the influential U.S. House Committee on Appropriations responsible for funding the federal government's vital activities.
He is also a member of the Congressional Hispanic Caucus (CHC), where he serves as the Second Vice Chair and is a member of the Congressional Progressive Caucus, where he serves as Deputy Whip.
Representative Espaillat also currently serves as a Senior Whip of the Democratic Caucus. To find out more about Rep. Espaillat, visit online at https://espaillat.house.gov/.
---