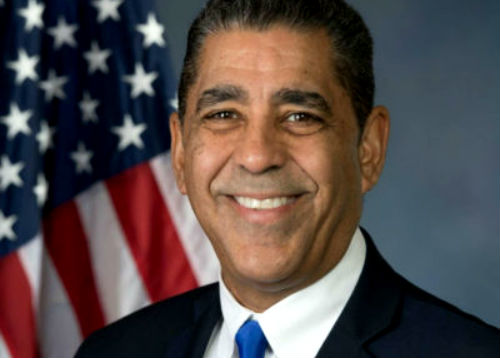 Today, Harlem Congressman Adriano Espaillat (NY-13) released the following statement on the 19th anniversary of the Columbine High School Shooting, which occurred on April 20th, 1999 in Littleton, Colorado.
"In the 19 years since the Columbine High School shooting that ended the lives of twelve students and one teacher, while injuring several others in Littleton, Colorado, America is still wrestling with our gun problem," said Rep. Espaillat.
"These senseless tragedies can happen anywhere because of numerous loopholes and failures that continue to exist within our nation's broken gun system. As we pause to reflect on Columbine – Aurora, Orlando, Las Vegas, Sandy Hook, Umpqua, San Bernardino, Sutherland Springs, and Parkland – it is time for a commonsense solution to address one of the most pressing issues that impacts each of us and affects communities around the nation.
"We cannot wait for the next tragedy to occur before we enact comprehensive gun reform. Working together, I truly believe that we can make a difference and develop critical gun and gun-related legislation in the hope of preventing another tragedy in the future.
"Students around the country have stepped up to say, 'Enough is Enough,' and now it's time that America, and specifically Congress, do the same."
Related Articles