---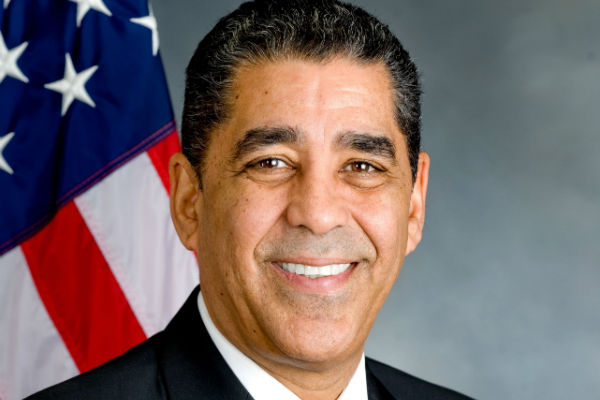 Today, Representative Adriano Espaillat issued the following statement in recognition of the anniversary of the signing of the Civil Rights Act, signed into law this day in 1964 by President Lyndon B. Johnson:
"On this day in history in 1964, U.S. President Lyndon B. Johnson signed into law the historic Civil Rights Act. The most sweeping civil rights legislation passed by Congress since the post-Civil War Reconstruction era, the Civil Rights Act prohibited racial segregation in public places and in all programs and activities funded by the federal government, as well as outlawing discrimination in employment and education. Today, we remember and honor the individuals who fought and those who died during their efforts to bring about change and end racial segregation in our nation," said Rep. Adriano Espaillat.
"Despite the importance and transformative nature of the Civil Rights Act, individuals across the United States continue to face discrimination based on their race, ethnicity, religion, sexual orientation, and nation of birth. I vow to continue my fight against the policies intended to roll back the progress created by the Civil Rights Act and will continue my efforts to combat the Trump Administration's efforts to remove protections guaranteeing equal rights, equality and protections for all."
First elected to Congress in 2016, Rep. Adriano Espaillat is serving his second term in Congress where he serves as a member of the influential U.S. House Foreign Affairs Committee, the House Committee on Transportation and Infrastructure, and the House Small Business Committee. He serves as a Senior Whip of the House Democratic Caucus and is a member of the Congressional Hispanic Caucus (CHC) where he also serves in a leadership role as CHC Whip. He is also chairman of the CHC Task Force for Transportation, Infrastructure and Housing. Rep. Espaillat's Congressional District includes Harlem, East Harlem, northern Manhattan and the north-west Bronx. To find out more about Rep. Espaillat, visit online at https://espaillat.house.gov/.
Spanish
Hoy, el congresista Adriano Espaillat emitió la siguiente declaración en reconocimiento del aniversario de la promulgación de la Ley de Derechos Civiles un día como hoy en 1964 por el presidente Lyndon B. Johnson:
"En la historia, un día como hoy en 1964, el presidente de los Estados Unidos, Lyndon B. Johnson, promulgó la ley histórica Ley de Derechos Civiles. La legislación más abarcadora aprobada por el Congreso desde la era posterior a la Reconstrucción de la Guerra Civil, la Ley de Derechos Civiles prohibió la segregación racial en lugares públicos y en todos los programas y actividades financiados por el Gobierno federal, así como la discriminación en el empleo y la educación. Hoy recordamos y honramos a las personas que lucharon y a las que murieron durante sus esfuerzos para lograr un cambio y terminar con la segregación racial en nuestra nación", dijo el congresista Adriano Espaillat.
"A pesar de la importancia y la naturaleza transformadora de la Ley de Derechos Civiles, las personas en todo Estados Unidos continúan siendo discriminadas por su raza, etnia, religión, orientación sexual y país de nacimiento. Prometo continuar mi lucha contra las políticas destinadas a revertir el progreso creado por la Ley de Derechos Civiles y continuaré mi lucha para combatir los esfuerzos de la Administración Trump en eliminar las protecciones que garantizan la igualdad de derechos, la equidad y las protecciones para todos".
Elegido por primera vez al Congreso en 2016, el congresista Adriano Espaillat está cumpliendo su segundo mandato en el Congreso, donde se desempeña como miembro del influyente Comité de Asuntos Exteriores, del Comité de Transporte e Infraestructura, y del Comité de Pequeños Negocios de la Cámara de Representantes de los Estados Unidos. Sirve como Coordinador Superior (Senior Whip) del Caucus Demócrata de la Cámara y es miembro del Caucus Hispano del Congreso (CHC) en el cual desempeña un papel de liderazgo como Coordinar (Whip) del CHC. También es presidente del Grupo de Trabajo sobre Transporte, Infraestructura y Vivienda del CHC. El Distrito Congresual del Cong. Espaillat incluye Harlem, East Harlem, el norte de Manhattan y el noroeste de El Bronx. Para obtener más información sobre el congresista Espaillat, visite la página de internet https://espaillat.house.gov/.
---