---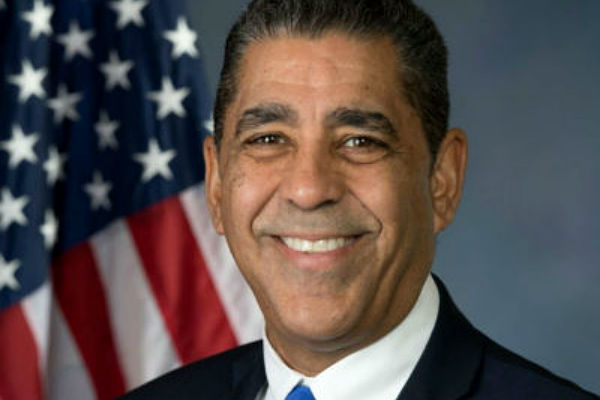 Today, Harlem Representative Adriano Espaillat announced that he has successfully secured no less than $500 million for international climate financing through the Green Climate Fund. This funding will assist developing nations in the creation of programs to reduce greenhouse gas emissions, mitigate the impacts of climate change on some of the most vulnerable global communities, and adapt to a changing climate.
"This is a victory for global environmental justice," said Rep. Adriano Espaillat (NY-13). We have a moral obligation to combat climate change and uplift frontline communities. This funding is the beginning of reestablishing the U.S. as a global leader on climate change and will help to fund locally established and driven programs through the Green Climate Fund.
Much more investment is needed to truly tackle the existential crisis of climate change, both domestically and globally. The U.S. must continue to take strides such as this and we must always ensure that within our efforts, the mission of environmental justice is always upheld."
Earlier this year, Rep. Espaillat led a letter recommending an increase in funding to the Green Climate Fund, which was signed by over 80 members of Congress. A leading congressional proponent of international climate financing, Rep. Espaillat had previously introduced the Green Climate Fund Authorization Act, which would recommit the U.S. to funding this premiere mechanism of climate financing.
The Green Climate Fund is an independent, multilateral fund established by the United Nations Framework Convention on Climate Change to help developing countries limit or reduce their greenhouse gas emissions and adapt to climate change. Through its emphasis on locally-driven projects and protections for communities of color, indigenous populations and other frontline communities, it embodies the values of environmental justice.
First elected to Congress in 2016, Rep. Adriano Espaillat is serving his second term in Congress where he serves as a member of the influential U.S. House Foreign Affairs Committee, the House Committee on Transportation and Infrastructure, and the House Small Business Committee.  He serves as a Senior Whip of the House Democratic Caucus and is a member of the Congressional Hispanic Caucus (CHC) where he also serves in a leadership role as CHC Whip.
He is also chairman of the CHC Task Force for Transportation, Infrastructure and Housing. Rep. Espaillat's Congressional District includes Harlem, East Harlem, northern Manhattan and the north-west Bronx.  To find out more about Rep. Espaillat, visit online at https://espaillat.house.gov/.
---