---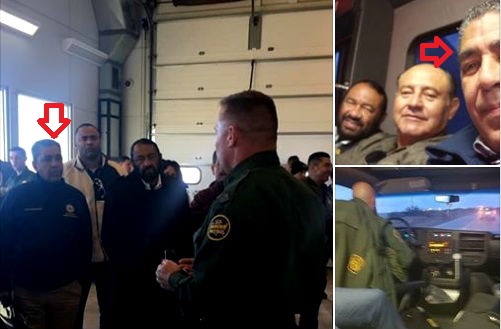 Today, Representative Adriano Espaillat released the following statement upon his return from a fact-finding mission to the Sally Port of Entry and Lordsburg Border Patrol Station in New Mexico following the death of 7-year old Jakelin Caal Maquin while in CBP custody. Rep. Espaillat joined his Democratic colleagues during the visit to the Antelope Wells Forward Operating Base, the place where Jakelin was initially processed, and the Lordsburg Border Patrol Station, where Jakelin was later transported to by bus before being airlifted to a hospital in El Paso, Texas.
"It became very clear during our trip that the U.S. Customs and Border Protection (CBP) is neither properly trained nor prepared to provide any medical emergency response to anyone in its custody, and especially not to a child," said Rep. Espaillat (NY-13). "The Sally Port of Entry had no running water, it was isolated and very cold. While 163 individuals showed up in the middle of the night, the CBP was ill-equipped to take even their vital signs. The CBP officers are simply unable to handle life or death situations while the asylum seekers arriving at the Port of Entry are in dire need of care.
"While visiting the holding facility where Jakelin was taken, my heart broke as I viewed the cold flat table, not even a bed, where she was treated. There were light supplies and bandages – but nothing that could have saved her life. The protocols in place at the facility were haphazard, at best, and it took too long to get Jakelin to the hospital. Women and children who I visited at the facility were sleeping on the floor in extremely crowded and inhumane conditions. No one deserves this, and our nation is better than what I witnessed today with my colleagues while visiting this facility. I already had many concerns about the issues throughout CBP, and today's visit only confirmed my worst fears: that its facilities are failing to meet basic human needs and standards."
To find out more about Rep. Espaillat, visit online at https://espaillat.house.gov/.
Photo credit: Rep. Espaillat.
---