---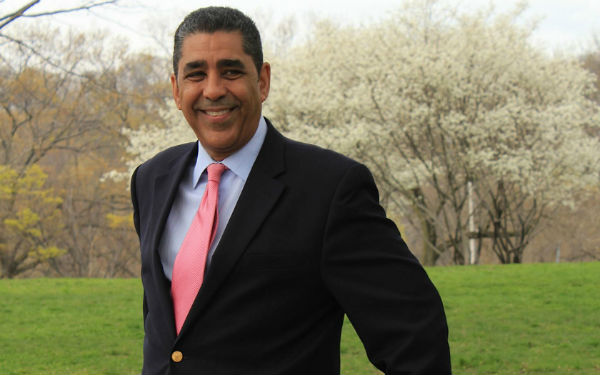 Congressman Adriano Espaillat released the following statement upon his return from the Dominican Republic as part of this year's summit to broaden the relationship with the United States.
Envisioned by the Minister of Tourism for the Dominican Republic, Francisco Javier Garcia, the summit was created in collaboration with the Hispanic Federation in an effort to strengthen the relationship between the United States in support of tourism and hospitality, and other important areas such as education to support the academic success of Dominican students in communities around the nation. This year's summit focused on education, and Rep. Espaillat was accompanied by leaders from the City University of New York (CUNY) and the State University of New York (SUNY).
"Education is the foundation for our success as a community and as a nation," said Rep. Espaillat, who serves on the House Committee of Education and the Workforce. "I am delighted to participate in this historic delegation of leaders, teachers and administrators from CUNY and SUNY to establish the New York Higher Education Task Force Summit to address the needs of the more than 40,000 Dominican students currently enrolled throughout both universities.
"In its third year, this visit is especially historic because of the caliber of participants from institutions of higher learning throughout New York and the Dominican Republic, who have come together with the purpose of establishing a broader relationship between the United States and the Dominican Republic to focus on the educational success of our students.
"Thank you to Dominican Republic President Danilo Medina and the Minister of Higher Education, Alejandrina German, and each of the delegation participants for the informative discussions on the importance of language proficiency, exchange programs, preparation and preparedness for teachers and student achievement, as well as academic completion and success. I look forward to continuing our work in support of the students, faculty and leaders at CUNY and SUNY in support of their academic studies today and academic success in the future."
This year's visit marked the largest delegation to the Dominican Republic which included the following leaders from institutions of higher education throughout New York: Havidan Rodriguez, President of the University at Albany, SUNY; Jose Luis Cruz, President of Lehman College, CUNY; Antonia Perez, President of the Borough of Manhattan Community College (BMCC), CUNY; Professor Gilbert Valverde, senior researcher at the Institute of Global Education Policy Studies, Department of Educational Policy and Leadership at the University of Albany, SUNY; Robert Balkin, Director of the Office of Latin America and the Caribbean, SUNY; Dulce Kontak, Assistant to SUNY Chairman H. Carl McCall; Dr. Rafael Lantigua, MD, Professor of Clinical Medicine Medical Director, Associates in Internal Medicine at New York Presbyterian; Teresita Levy, Ph.D., Director of International Programs and Global Partnerships and Associate Professor for the Department of Latin American, Latino and Puerto Rican Studies, Lehman; Monica Tavares, Vice President of External Affairs for the Hispanic Federation; and Aneiry Batista, Chief of Staff, Office of Congressman Adriano Espaillat.
Related Articles
---