---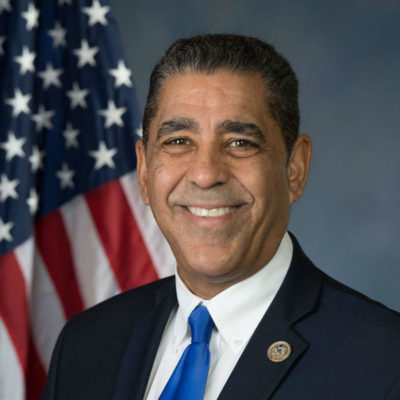 Leading House Democrats issued the statements below after the Department of Homeland Security announced its decision to reconsider the applications of Deferred Action for Childhood Arrivals recipients who applied for an extension by the deadline but were rejected after delays by the U.S. Postal Service and at agency receiving locations.
This decision comes after House Democrats, led by House Democratic Caucus Chairman Joe Crowley (D-NY) and Reps. Luis V. Gutiérrez (D-Ill.), Adriano Espaillat (D-NY), and Raja Krishnamoorthi (D-Ill.), publicly condemned the Trump administration's initial decision to reject these applications as unnecessary, heartless, and unproductive.
"Accepting the applications of DACA recipients who sent in their renewals on time is the right thing to do," said Chairman Crowley. "The DACA program gave sanctuary to nearly one million young men and women, and the Department of Homeland Security should have never held them hostage due to the errors of the U.S. Postal Service."
Congressman Gutiérrez said, "This is about getting Americans into the system and on the books so that they can live and work in the only country they have ever known, so it makes no sense to deny young people the ability to live and work in the United States, especially when they applied and paid for it and did everything right."
"It's critical that we honor the extension applications that were submitted by DACA recipients but were rejected because of mistakes made by the USPS," said Congressman Espaillat. "Regardless of your religion, color of skin, ethnicity, or cultural background, any immigrant coming to this country with a vision for hope, freedom and opportunity – for themselves and for their families, should always feel as though they belong here in the United States of America. I commend the U.S. Citizenship and Immigration Services agency for its decision to allow the previously rejected DACA renewal applications to be resubmitted following a delay that was at no fault of the applicants. These individuals did what was right, and now we must do the same."
"I'm glad to see the USCIS and the Department of Homeland Security do the right thing by heeding our call to process the applications of these DREAMers," said Congressman Krishnamoorthi. "We still have a long road ahead to ensure that all DREAMers will continue to be protected, but this will make a huge difference in the lives of these young people."
While this decision from the Department of Homeland Security is encouraging, there are still pressing issues facing DREAMers and their families. Unless congressional Republicans act, 800,000 young men and women will face deportation. House Democrats have called for the passage of the bipartisan, bicameral DREAM Act, legislation that would put the DREAMers in this country on a path to earn citizenship.
In September, the Trump administration announced it would end the DACA program in early 2018, giving DACA recipients whose status expires between September 5, 2017 and March 5, 2018 just one month to renew their status. Despite calls from congressional Democrats and advocates, the administration refused to extend this deadline to allow recipients with expiring status more time to fill out and submit renewal applications. It is estimated that the DACA status expires for 122 DACA recipients each day.
Related Articles
---