---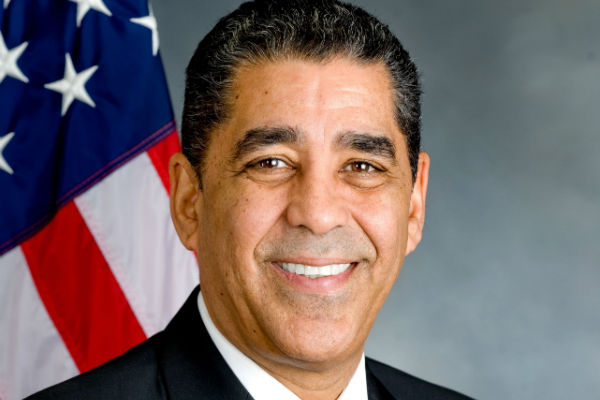 Representative Adriano Espaillat (NY-13) will host a Veterans Day recognition event to honor Veterans and service members on Wednesday, November 7th at 9:30 a.m. – 10:30 a.m. ET, at Mitchel Square Park at West 167th Street, New York, NY.
This Veterans Day marks the 100th anniversary commemorating the end of World War I. During the event, Rep. Espaillat will be joined by community leaders, New York City Parks, and Columbia University to recognize the Washington Heights-Inwood War Memorial and to honor service members from the Washington Heights and Inwood community.
Special awards will be presented to the American Legion, Veterans of Foreign Wars of the United States, and the Iraq and Afghanistan Veterans of America. Members of the United States Army, United States Navy, United States Air Force, United States Marine Corps, and United States Coast Guard will be recognized for their service and support of Veterans throughout our community.
This event is open to the public and press.
Rep. Adriano Espaillat (NY-13)
Gale A. Brewer, Manhattan Borough President
Jonathan Kuhn, Director of Art and Antiquities, NYC Parks
Dr. Rudy Leibel, Columbia University
NYC Commissioner Dr. Libby O'Connell, U.S. World War I Centennial Commission
Veterans Day Recognition Program
Spanish
El congresista Adriano Espaillat (NY-13) encabezará un evento de reconocimiento del Día de los Veteranos para honrar a los veteranos y miembros del servicio, el miércoles, 7 de noviembre, de 9:30 am a 10:30 am, TE, en el Mitchel Square Park, localizado en el West de la calle 167 (entre Broadway y la avenida St. Nicholas), Nueva York, NY 10032.
Este Día de los Veteranos se conmemora el centenario del fin de la Primera Guerra Mundial. Durante el evento, el congresista Espaillat estará acompañado de líderes de la comunidad, representantes de los Parques de la Ciudad de Nueva York y de la Universidad Columbia para rendir reconocimiento al Monumento a los Caídos en la Guerra en Washington Heights-Inwood, en honor a los miembros del servicio de la comunidad de Washington Heights e Inwood.
Se entregarán premios especiales a la Legión Americana, a los Veteranos de los Estados Unidos de Guerras Extranjeras, y a los Veteranos de los Estados Unidos de Irak y Afganistán. Los miembros del Ejército de los Estados Unidos, la Armada de los Estados Unidos, la Fuerza Aérea de los Estados Unidos, el Cuerpo de Infantería de Marina de los Estados Unidos y la Guardia Costera de los Estados Unidos serán reconocidos por su servicio y apoyo a los Veteranos en toda nuestra comunidad.
Este evento está abierto al público y la prensa.
Cong. Adriano Espaillat (NY-13)
Gale A. Brewer, presidente de Manhattan.
Jonathan Kuhn, director de Arte y Antigüedades, Parques de NYC
Dr. Rudy Leibel, Columbia University
Comisionada de NYC Dra. Libby O'Connell, Comisión del Centenario de la Primera Guerra Mundial de los Estados Unidos
Programa de Reconocimiento por el Día de los Veteranos
Stay informed and connected: Espaillat.House.Gov/ @RepEspaillat
---