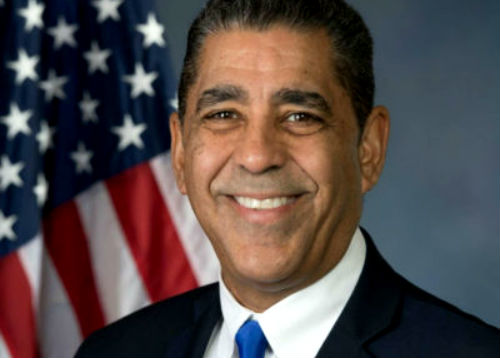 Today, Representative Adriano Espaillat, issued the following statement in reaction to news that FEMA will immediately cutoff temporary relocation services for nearly 90 families who sought refuge in communities throughout the United States, including in New York City.
"In the wake of Hurricane Maria, hundreds of residents and families evacuated Puerto Rico and temporarily relocated for refuge in New York City," said Rep. Espaillat (NY-13). "New York City has consistently stood with our brothers and sisters from Puerto Rico and the surrounding devastated areas to ensure affected families access to FEMA resources and other emergency services dedicated to helping them rebuild their lives.
"My office was just informed that FEMA will evacuate nearly 90 families who received temporary housing throughout New York City following Hurricane Maria, and these families will immediately lose their Transitional Sheltering Assistance (TSA) benefits and be asked to check out of their temporary hotels by April 21st, 2018, which is nearly a month sooner than the anticipated cutoff date of May 14th, 2018.
"I have reached out to FEMA and will be sending a letter to urge for an extension of the move-out date to allow these affected families a chance to properly transition to long-term housing as they are still reeling with the aftermath and upheaval caused to their daily lives following the storm.
"Puerto Rico will rebuild and New Yorkers will continue to be there every step along the way. The constant outpour of support to Puerto Rico has been invaluable and our City has stood in solidarity to help individuals and families – our families – repair and rebuild during this critical time in history. Further displacing these individuals, American citizens who have already lost so much, will only setback our efforts and the progress that has been made so far in this road to recovery."
To find out more about Rep. Espaillat, visit online at https://espaillat.house.gov/.
Related Articles