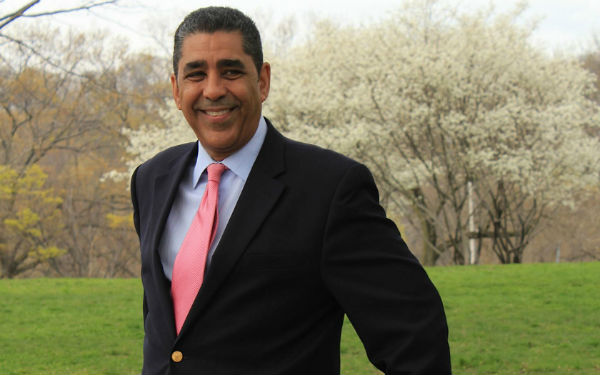 Congressman Adriano Espaillat released the following statement on New York Governor Andrew Cuomo's recommendation to establish multiple opportunity zones throughout New York's 13th congressional district that will promote investment and continued growth into the community.
"I commend Governor Cuomo and his team for designating multiple Opportunity Zones throughout my district to help spur and continue economic growth and development for local businesses," said Rep. Espaillat. "The Opportunity Zone Program provides unparalleled access to partnerships that can enable organizations to bring about widespread change in communities that are hungry for growth. Our community is diverse and vibrant, and this new source of economic investment will help residents, families and businesses thrive. As New York City continues to prosper, I remain committed to ensuring low-income and underserved communities are uplifted and never overlooked when it comes to our growth and economically vitality."
The Tax Cuts and Job Acts of 2017 created a new tax-incentive program to establish "Opportunity Zones" for economic investment throughout low-income and underserved communities, as outlined by the Census. Such "Opportunity Zone" designations remain in effect for 10 years and benefit individuals, corporations, developers and startup companies seeking investments to develop or grow their business.
Last week, in a letter to Governor Cuomo, Rep. Espaillat urged for the inclusion of Washington Heights, Hamilton Heights, and Inwood in Northern Manhattan, and the communities of Norwood, Kingsbridge, University Heights, Morris Heights, and Fordham in the Northwest Bronx, as well as Harlem and East Harlem. The Opportunity Zone recommendation for district communities was determined by Governor Cuomo in conjunction with the Empire State Development (ESD), New York State Homes and Community Renewal (HCR), New York State Department of State (DOS) and New York's Regional Economic Development Councils (REDCs).
Related Articles
---