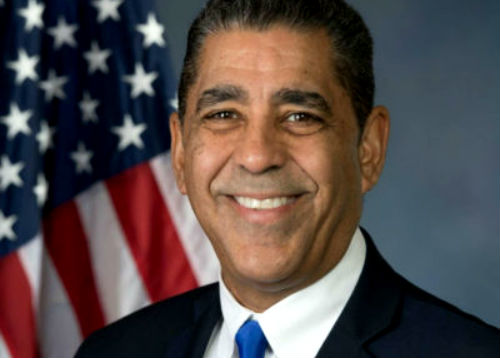 On the eighth anniversary of President Obama's signing of the Affordable Care Act, Rep. Adriano Espaillat released the following statement to urge Republicans to stop their sabotage of healthcare.
In addition, Espaillat encouraged their support in working together to protect and improve Americans' health care in communities around the nation, including by taking action on the Democrats' A Better Deal to Lower the Cost of Prescription Drugs proposal.
"We should be working to protect and improve Americans' health care, but Republicans in Congress are still spitefully raising health costs for families across New York and within my district," said Rep. Espaillat. "There are more than 8 million New Yorkers with pre-existing conditions who rely on the ACA's landmark guarantees of coverage that Republicans keep trying to undermine. We defeated the monstrosity of Trumpcare, but the GOP still isn't listening to the families who are suffering as they continue with their sabotage effort and obsession with dismantling Medicaid and Medicare.
"While Republicans' continued efforts to sabotage the ACA increase New York health costs, the GOP tax scam is adding insult to injury by handing billions of dollars to pharmaceutical companies and other health care companies. Democrats want to protect and improve Americans' health care, and that's why I am proud to join my colleagues in support of  A Better Deal to Lower the Cost of Prescription Drugs, targeting the largest factor driving health cost increases in America today."
Seven New York Congressional Republicans voted for the House-passed version of Trumpcare that would have raised premiums, imposed an age tax on older Americans' health coverage, eliminated key protections for those with pre-existing conditions, and caused more than 1.2 million New Yorkers to lose health coverage.
---
Become a Harlem insider - Sign-Up for our Newsletter!
---
To find out more about Rep. Espaillat, visit online at https://espaillat.house.gov/.
Related Articles
---
VIDEO
---
"Dr. Harry Delany is a renowned Harlem born and raised surgeon, the son of the great jurist and civil rights leader, Hubert Delany...." This monthly post is made in partnership with Harlem Cultural Archives.