---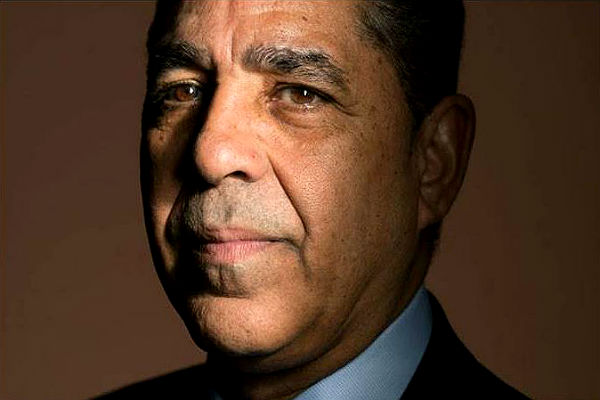 Representative Adriano Espaillat spoke on the House floor to address the importance of common-sense immigration reform in reconciliation.
Rep. Espaillat believes we cannot abandon the over 11 million undocumented immigrants whose lives hang in the balance.
Watch video of Rep. Espaillat on the House floor. 
The following are remarks by Rep. Espaillat, as prepared for delivery:
"I rise today and every day in strong support of the millions of undocumented individuals whose contributions to our communities cannot continue to be overlooked. We have a once-in-a-lifetime opportunity to provide sound immigration reform through reconciliation, and I urge my colleagues to join me in prioritizing this timely and overdue effort.
"The American dream is for us all. Dreamers, Temporary Protected Status holders, agricultural workers, and millions of essential workers deserve a pathway to citizenship, and the time to act is now. How can we "Build Back Better" without providing real reform for our undocumented neighbors.
"This is personal to me. I am proud to be the first formerly undocumented immigrant to serve here in The People's House. When I was nine years old, my family moved from a small town in the Dominican Republic to New York City to find out what the American Dream meant to us.
"I now serve in Congress to pass legislation that grants the same opportunities to those who need it most.
"Let me be clear: including immigration reform in budget reconciliation is not without precedent. While the Senate Parliamentarians' decisions have not been in our favor so far – we must forge ahead.
"If not now then when? How many times will we tell vital Members of our community to "wait in line" to be treated equally in this country? These are our neighbors who have kept food on our tables, cared for our children, and joined the many who put their lives on the line to keep our nation running during a global pandemic.
"This is a once-in-a-generation opportunity to pass much-needed legislation that reforms our broken immigration system. Immigrants are essential members of our communities. More than two-thirds of all undocumented immigrant workers serve in frontline jobs in essential industries—healthcare, home care, transportation, agriculture, food production, and construction, among others.
"Our strength as a nation lies in our diversity. The immigrants in our communities vastly contribute to the innovation of our society and the strength of our economy.
"Including sound immigration reform will also advance our economic recovery from the pandemic, reduce our national deficit, raise wages, add a cumulative $1.5 trillion to U.S. GDP over a decade, and create more than 400,000 new jobs. President Biden and Vice President Harris have repeatedly demonstrated their commitment to passing immigration reform and have expressed strong support for including immigration reform in budget reconciliation legislation. It is also broadly supported by the American people.
"Congress has not passed substantial immigration reform for more than 35 years, and due to the Senate filibuster, budget reconciliation provides a glimmer of hope that we can turn into reality. It is an unfortunate truth that Republicans have rejected every proposal and obstructed every piece of immigration reform legislation. Unfortunately, at this time, bipartisan negotiations have proven to be unsuccessful. The filibuster has once again blocked our progress every step of the way.
"For decades, we have failed to sign into law a permanent legislative solution to this problem. Budget Reconciliation is the only tool we have left.
"Millions of immigrants in this country have lived their lives in uncertainty and fear for far too long. They are counting on us to get this passed and I am committed to making it happen. I will always stand behind asylum seekers, refugees, and families who come to this country to make a better life for themselves, as I once did. That is the promise of America. I yield back."
Espaillat discusses immigration with MSNBC host José Díaz-Balart.
Espaillat reiterates his fight to protect immigrants.
Representative Espaillat is the first Dominican American to serve in the U.S. House of Representatives and his congressional district includes Harlem, East Harlem, West Harlem, Hamilton Heights, Washington Heights, Inwood, Marble Hill and the northwest Bronx.
First elected to Congress in 2016, Representative Espaillat is serving his third term in Congress. Representative Espaillat currently serves as a member of the influential U.S. House Committee on Appropriations responsible for funding the federal government's vital activities.
He is also a member of the Congressional Hispanic Caucus (CHC), where he serves as the Second Vice Chair and is a member of the Congressional Progressive Caucus, where he serves as Deputy Whip.
Representative Espaillat also currently serves as a Senior Whip of the Democratic Caucus. To find out more about Rep. Espaillat, visit online at https://espaillat.house.gov/.
---