---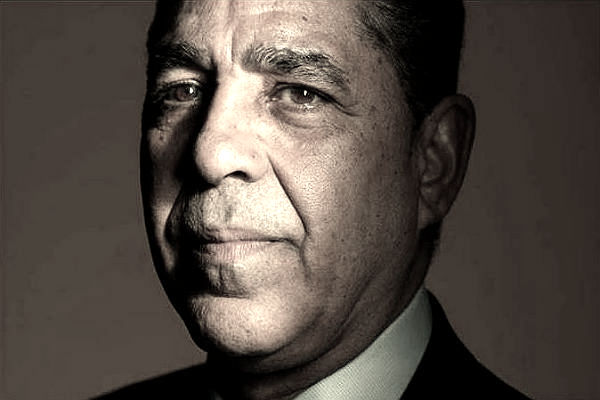 Harlem Rep. Adriano Espaillat (NY-13), joined by seven of his colleagues, introduced comprehensive legislation repealing the death penalty for a range of criminal offenses.
The criminal offenses are under United States Federal Criminal Code, the Immigration and Nationality Act, the Controlled Substances Act, and the Uniform Code of Military Justice. In addition, the bill converts the sentences of those currently on death row into a sentence of life imprisonment without the possibility of parole and it further prohibits the sentencing of death as a penalty for any pending or future violations of Federal law.
"The Death Penalty is an immoral practice and it should be abolished," said Rep. Adriano Espaillat (NY-13). "I strongly believe that decisions of whether a person should live or not are not to be made by a government, let alone one such as ours that is founded on the inalienable rights of individuals.
"There are myriad reasons to oppose the death penalty. One of the most crucial is the heavy racial bias of those on death row, and the fact that death sentences are disproportionately handed out if the victim is white, but the alleged perpetrator is not. No instance better demonstrates this than the story of the Central Park Five. People on death row can be found innocent and exonerated. But if executed, there is no turning back. This uncomfortable truth has been a stain on America's justice system for too long, and it must come to an end.
"The list of reasons to oppose the death penalty could go on, from its cost to the taxpayers to its improper use on those with mental illness. But when it comes down to it, there need only be one reason: it is morally wrong. It is wrong for a government to decide to take the life of another person as recompense for a crime committed, no matter how heinous.
"The death penalty forgets a core tenet of humanity – human beings change. Humans have an immense capacity to learn, to heal, and to grow. Executing someone denies this principle and gives no course for a human being to change. A person is not defined by the worst choice they made, but the death penalty only views someone's life through this narrow lens. And what's more – it undermines the core vision upon which this nation was founded.
"As Pope Francis said before a Joint Meeting of Congress in 2015:
The Golden Rule also reminds us of our responsibility to protect and defend human life at every stage of its development. This conviction has led me, from the beginning of my ministry, to advocate at different levels for the global abolition of the death penalty. I am convinced that this way is the best, since every life is sacred, every human person is endowed with an inalienable dignity, and society can only benefit from the rehabilitation of those convicted of crimes. Recently my brother bishops here in the United States renewed their call for the abolition of the death penalty. Not only do I support them, but I also offer encouragement to all those who are convinced that a just and necessary punishment must never exclude the dimension of hope and the goal of rehabilitation.
"A human life is an invaluable thing, and no government established on the values of life and liberty can use the theft of a person's life as a punishment.
"I am proud to introduce this legislation to take an important step toward more just American society."
First elected to Congress in 2016, Rep. Adriano Espaillat is serving his second term in Congress where he serves as a member of the influential U.S. House Foreign Affairs Committee, the House Committee on Transportation and Infrastructure, and the House Small Business Committee. He serves as a Senior Whip of the House Democratic Caucus and is a member of the Congressional Hispanic Caucus (CHC) where he also serves in a leadership role as CHC Whip. He is also chairman of the CHC Task Force for Transportation, Infrastructure and Housing. Rep. Espaillat's Congressional District includes Harlem, East Harlem, northern Manhattan and the north-west Bronx. To find out more about Rep. Espaillat, visit online at https://espaillat.house.gov/.
---